Eating Our Own Dog Food
When I started working at VANTIQ, we were focused on powering reactive, smart spaces for cities, energy supermajors, and operational technology use cases. When COVID-19 became a reality, it changed many things for us like it did for the rest of the world. We were fortunate enough to have a platform that could significantly combat and prevent the spread of future pandemics. While we are still a platform for creating many kinds of real-time applications, we reprioritized our efforts to help the world and quickly created the Back-to-Work Accelerator that enables businesses to easily build reactive smart spaces for their employees and visitors as we all return to some form of normal.
To showcase the power of this solution and 'eat our own dog food', we decided to integrate the Back-to-Work Accelerator into our own headquarters in Walnut Creek, California. Our goal is to improve the health and safety of people that come to our office and create a development playground for VANTIQ developers to present use cases.
I was tasked to lead the logistics of this project and provide a first-hand account of our journey to creating our smart office, built with VANTIQ. This series of articles will be a real-time reflection of our progress. Most of the planning for this project is being done in the midst of COVID-19 shelter-in-place orders. Therefore, we are virtually collaborating to make this smart, physical environment a reality. My hope is that our journey inspires you to create your own smart environment for human wellbeing and discover the possibilities technology can bring when we work together.
Taking on the Challenge
Late May, we eagerly went to the drawing board to brainstorm how we could begin. We knew there were many things we could do, but the main priority was speed of deployment as employees move back in. VANTIQ's agility makes deployment much simpler, so we agreed to release the solution in phases, adding on new features quickly after initial deployment. Once complete, the system will be able to perform complex tasks such as tracing contact for potential disease exposure, access management, and symptom detection/health monitoring.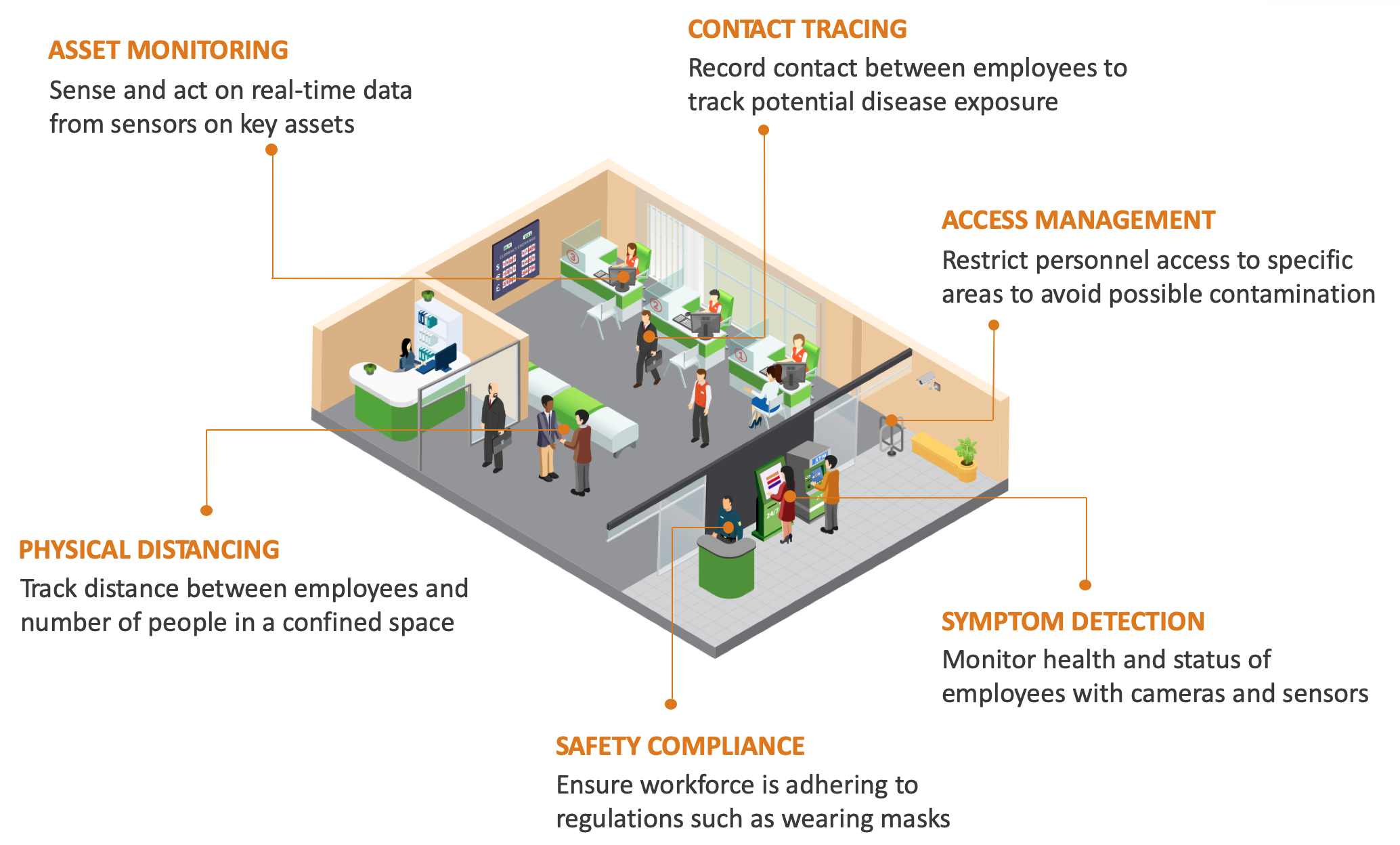 Our first challenges were:
Finding the right hardware and installation partner(s)
Speed of delivery of equipment
Agreement on the layout for how our office would be monitored
Remaining within budget
Maintaining a cross-department solidarity between all involved team members, including building property management
The Layout
We used a floor plan layout of our office to mark where we could potentially place cameras, sensors, and equipment. This enabled the team to visually brainstorm how we could integrate this system into our office without the need to consult an installer. We took photos with measurements of the office to get an understanding of what our cameras and sensors will see and requirements we may need for them such as fisheye lenses or two cameras at adjacent angles.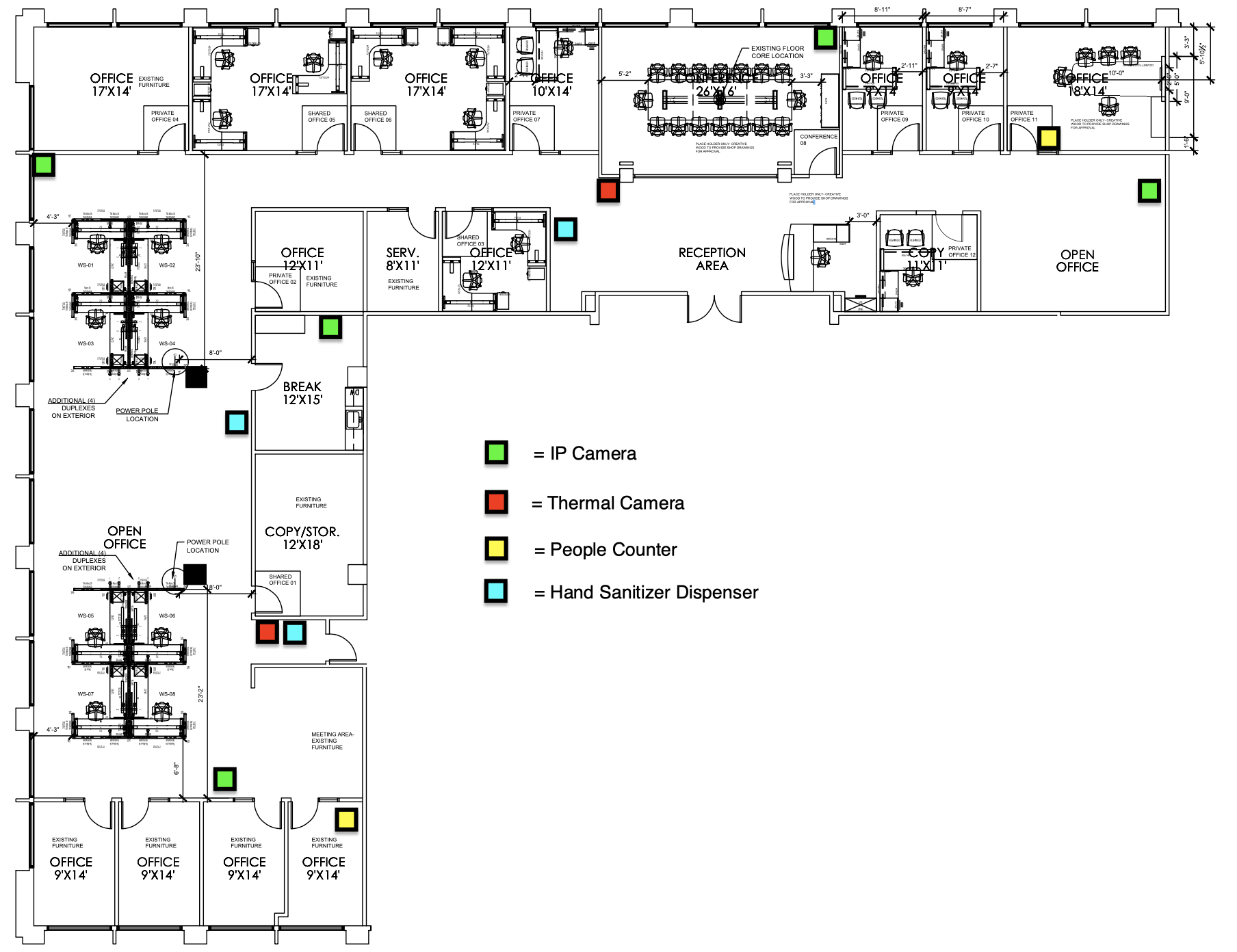 What's Next?
Our next objectives are to find the right assortment of hardware to integrate with the VANTIQ platform, select an installer and host a discovery call, and schedule an install date. After all, we will not be able to build our reactive system without the data and images coming from a series of sensors and cameras (IoT) throughout our office. Once installed, we will quickly adapt and grow the system to create the ideal environment for our employees and visitors.
To learn more about Project Q and how you can implement your own Smart Office Solution, watch our webinar with BIG, Transforming our HQ into a Smart Building to Get Back to Work Safely.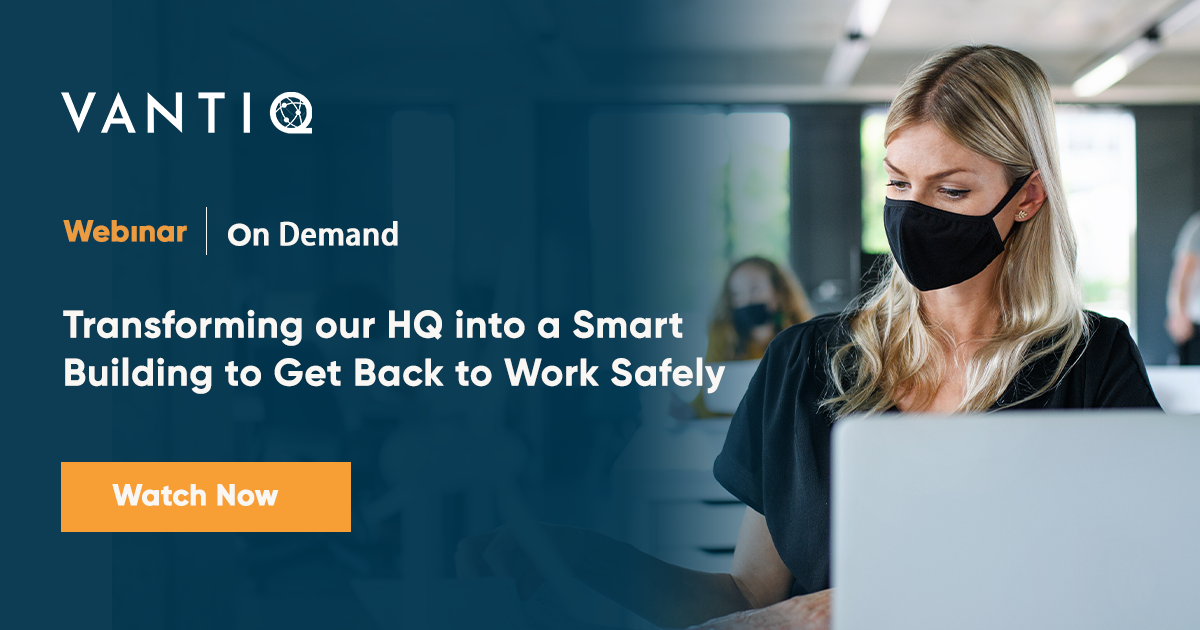 This blog is part of an ongoing series reporting on our Journey to a Smart Office. Click the links below to explore the series!
Part 3: With a Little Help from Our Friends
Part 4: Bringing the Smart Office to Life
Part 5: Stay tuned!