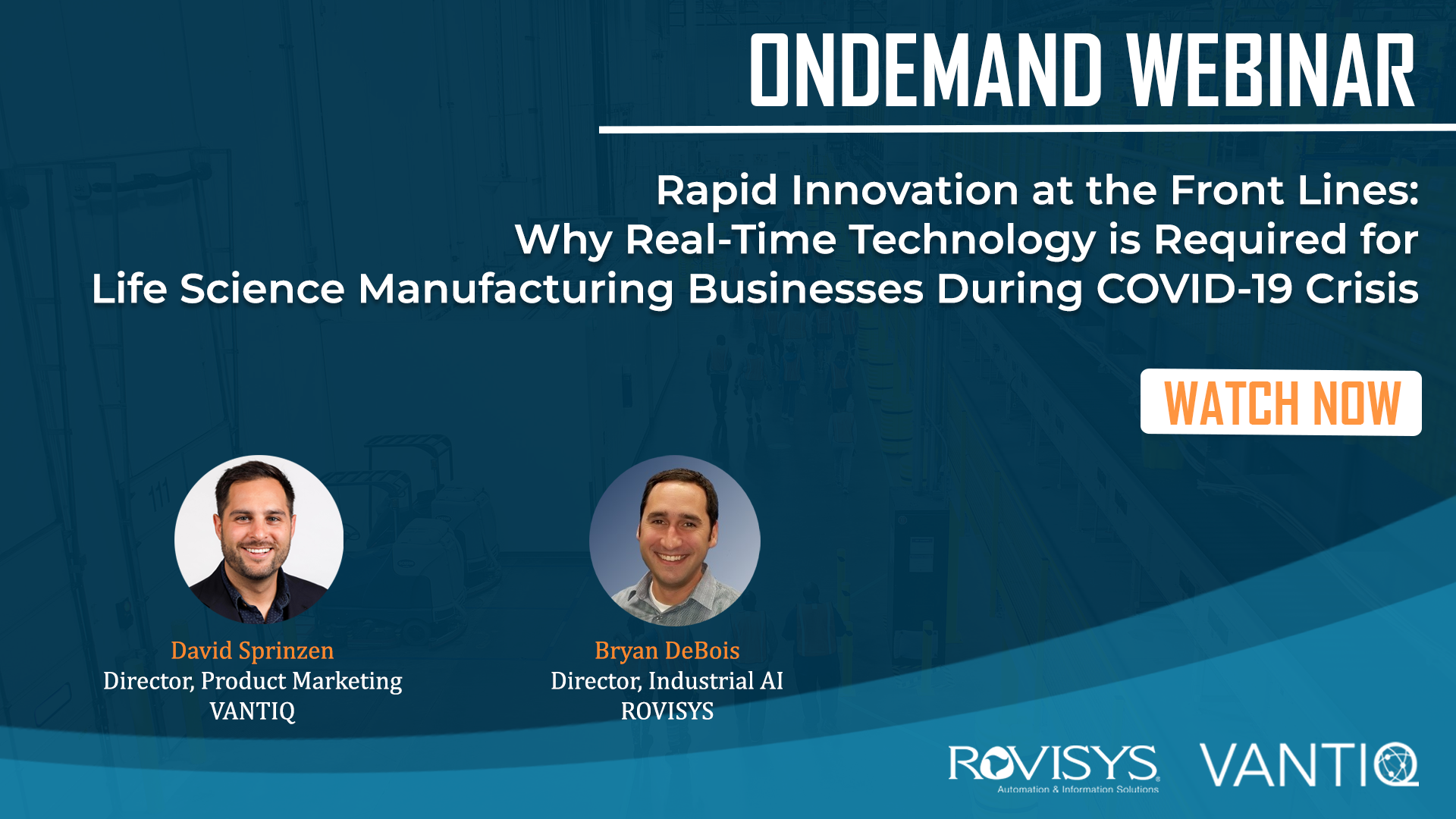 The most pressing need facing humanity at this time is the rapid response to the global pandemic of Coronavirus (COVID-19). In this series, VANTIQ and partners will discuss how technology and innovation are being used to address the challenges facing businesses and society today.
Watch this webinar by VANTIQ and Partner
RoviSys
to learn how real-time technologies can keep healthcare businesses operational. We talk about the needs of life science manufacturing businesses such as medical equipment manufacturing and pharmaceuticals, and how real-time applications are key for continued operations. With extensive knowledge in the industry,
RoviSys
discuss the trends and what kinds of solutions are necessary to survive in the time of crisis.
Why watch this webinar?
Discover how VANTIQ and Partner RoviSys are working to keep essential businesses like life science manufacturing operating

in real-time to address the COVID-19 challenges

Learn about 4 main Use Cases of real-time technology that can be rapidly applied to help healthcare and life science businesses resume operations
Understand why real-time situational awareness is a must for businesses to survive in the time of crisis
Featured speakers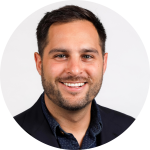 David Sprinzen – Director of Product Marketing at VANTIQ, Inc.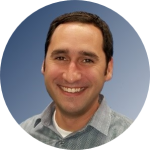 Bryan DeBois – Director, Industrial AI at RoviSys
Bryan has a background in MES, Historian, Software, and Information Solutions in the Operational Technology space. His current focus is on advanced technologies such as AI, Machine Learning, and Analytics. He graduated from the University of Akron, B.S. in Computer Science.
This is the one in an ongoing webinar series about how VANTIQ is working with partners across the globe to address Coronavirus challenges. Stay tuned for more webinars to come. In the meantime, read more about these innovative applications here.
View the Recording
Register now to watch the complete webinar video online.
This website uses cookies to provide you with a better user experience. By using our site you agree to the use of cookies as described by our cookie policy. If you do not want to accept all cookies from our website, please see our cookie policy on how to modify the types of cookies that are accepted by your browser client.
This website uses cookies to provide you with a better user experience. By using our site you agree to the use of cookies as described by our cookie policy. If you do not want to accept all cookies from our website, please see our cookie policy on how to modify the types of cookies that are accepted by your browser client.