VANTIQ and Partners Work Globally to Fight the Pandemic
Businesses around the world are responding to the COVID-19 outbreak with a burst of innovation to find ways to mitigate—and ultimately, defeat—the pandemic. Their efforts will be critical to hastening the day when the world reopens for business and life returns to normal. Many VANTIQ customers and systems integrators are participating in this laudable effort—a list that gets longer every week. We will update this page regularly to keep you informed of the latest work, so return here often to find out what's new.
Most of the applications are being built in a few weeks, combining various technologies to track people, movement and temperatures in real time to monitor environmental health. We believe these systems will be critical to opening up retail stores, office buildings, airports, stadiums, factories and healthcare facilities around the world. These are not simple "apps" by any stretch, since they require real-world data from multiple sensors and devices, along with smart AI and real-time communication across both office and industrial systems.
Table of Contents:
Canada: Keep Your Distance, But Limit the Lines
China: Thermal Imaging to Keep Workplaces Virus-Free
Germany: Detecting and Mitigating COVID-19 Risk at Airports
USA: Avoiding Contamination in Manufacturing Plants
Sweden: Coronavirus Response for Public Health Leaders
China: Smart Elevator Technology to Monitor COVID-19
Latin America: Responding to a State's Public Health Needs
Malaysia: Deploying Tech to Prioritize Medical Treatment
Canada: Keep Your Distance, But Limit the Lines
As cities and states issue physical distancing decrees, long lines at retail stores have become a familiar sight around the world. Edmonton-based Bits in Glass is working with VANTIQ to solve that problem with a mobile "queue" that reduces wait times—or at least makes them predictable. Customers use their smartphones to select a store location, check the length of the queue, and save a designated spot in line. When the customer shows up at the store, a clerk can scan a QR code to validate their timed entry. The app can be extended to non-retail situations, such as a doctor's waiting room or motor vehicles office. Instead of sitting in a waiting room, users can reduce infection exposure by waiting outside or in their car until their time becomes available. Just like "taking a number" at the deli, but digital. Watch the webinar here.
China: Thermal Imaging to Keep Workplaces Virus-Free

Before people return to jobs in factories, healthcare and other industries, they need assurance that their workplaces are safe. GiConnect built a COVID-19 Control System that uses thermal imaging, facial recognition and contract tracing to prevent or control virus outbreaks. They built the application in one week using VANTIQ, and it's now available in China for use within hospitals, schools and commercial buildings. The system monitors location data, thermal activity, mask compliance and crowd congestion levels—and automatically enforces access control in real time based on the data. If an infection is detected, the system alerts security staff and initiates workflows to isolate the person and send them to a hospital. It also blacklists them from re-entry and alerts facility managers to disinfect impacted areas. Read more here.
Germany: Detecting and Mitigating COVID-19 Risk at Airports
Amorph Systems and VANTIQ have partnered to build a new application that will help airports worldwide address real-time operational requirements during the COVID-19 outbreak. The new application combines thermal cameras, flight information, passenger flows and real-time communication to instantly detect passengers with high temperatures and alert airport operations control to identify potential contaminated areas. The system also allows airport managers to dynamically redirect passenger flows, reposition flights and reallocate staff, based on capacity needs. Read more here and here.
USA: Avoiding Contamination in Manufacturing Plants
RoviSys plays a vital role in building and process automation for industrial companies. The Ohio-based company is working with VANTIQ to quickly build a thermal sensing application for manufacturing plants, allowing workers to continue to work while minimizing risk of COVID-19 contamination. The system is targeted for deployment at a major U.S. life sciences company, allowing researchers to continue providing essential products such as testing kits for COVID-19.
Sweden: Coronavirus Response for Public Health Leaders
CGI Scandinavia and VANTIQ have designed a coronavirus response system that helps public health and other crisis leaders optimize people, assets and inventory in real time during crisis situations. The idea received a top-five ranking in the Swedish government's recent COVID-19 hackathon. The system will use real-time event data and machine learning algorithms to anticipate and predict needs, so managers can move resources preemptively to where they will be needed. The system can also integrate public health data to make more accurate predictions. Read more here.
China: Smart Elevator Technology to Monitor COVID-19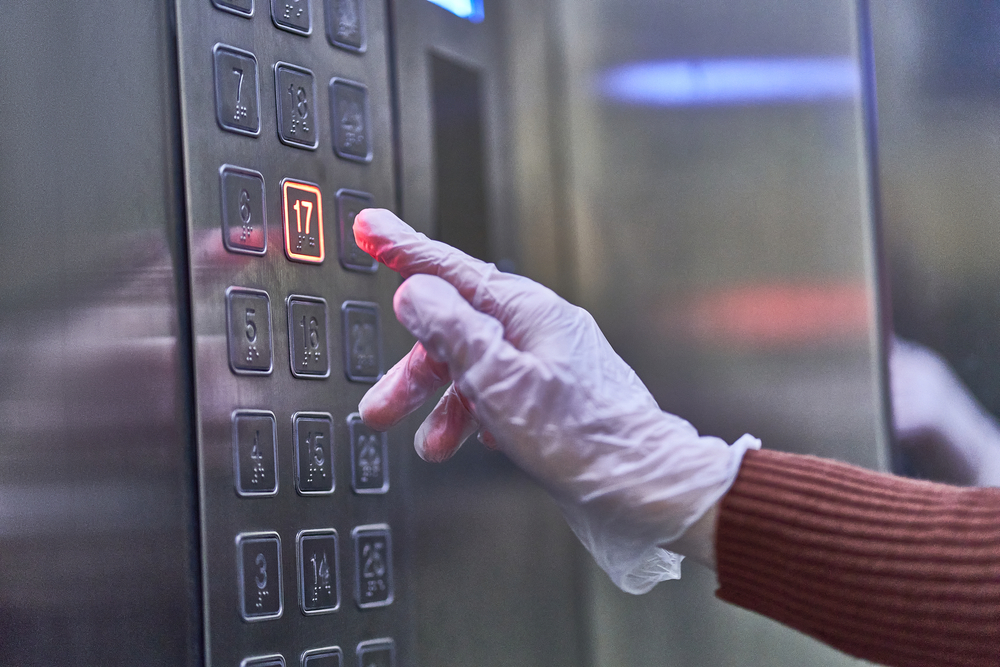 INESA is a large state-owned industrial technology company in China. They previously built a smart elevator monitoring system using VANTIQ, which is now used to monitor real-time safety and security for more than 7,000 elevators in Shanghai—and will eventually scale to 250,000 elevators as required by the Shanghai Quality Control Bureau. INESA is in discussions with the Shanghai government to expand monitoring to include thermal detection for possible COVID-19 infections. The expanded monitoring would also use facial recognition to ensure occupants comply with local regulations to wear masks. Read more here.
Latin America: Responding to a State's Public Health Needs
EISOT is working with a state government in Latin America to build a citizen population health system that monitors the COVID-19 outbreak state-wide, and manages dispatch of emergency services. The system continuously updates patient conditions as the disease progresses, and the aggregated data helps public health officials optimize treatment regionally. Geolocation capabilities are used to help identify distressed individuals and then locate nearby ambulances and hospitals to provide for their treatment.
Malaysia: Deploying Tech to Prioritize Medical Treatment
IVT is a regional technology services firm in Asia, and they're working with a local hospital to build a Medical Services Queue Management application that mitigates COVID-19 risks. The VANTIQ-built application allows nurses and doctors to better dispense medicines to patients sorted by priority needs. The new system replaces manual dispensing and coordination with doctors, thus reducing the risks of accidental COVID-19 transmission. The system also uses digital scheduling to limit crowding at the hospital.
Responding in Real Time
These are just a few examples of companies using real-time, event-driven applications to quickly respond to world events and crises. Many other use cases are being addressed right now by innovative software developers and systems integrators. VANTIQ's agile development environment allows complex applications to be created in weeks with minimal coding, taking full advantage of artificial intelligence (AI), Internet of Things (IoT) and edge computing.
For more details on COVID-19 Applications:
To start your own project, email our coronavirus task force at
[email protected]
.
This website uses cookies to provide you with a better user experience. By using our site you agree to the use of cookies as described by our cookie policy. If you do not want to accept all cookies from our website, please see our cookie policy on how to modify the types of cookies that are accepted by your browser client.
This website uses cookies to provide you with a better user experience. By using our site you agree to the use of cookies as described by our cookie policy. If you do not want to accept all cookies from our website, please see our cookie policy on how to modify the types of cookies that are accepted by your browser client.