Partner-Driven Innovations to Address Coronavirus
VANTIQ is Working with Companies Across the Globe to Address this Pandemic
The Coronavirus needs all hands on deck to handle the challenges facing businesses and society. Read the address from our CEO Marty Sprinzen HERE.
The most pressing need facing humanity at this time is rapid response to the global pandemic of Coronavirus (COVID-19). Human lives are at stake; reacting with precision and agility is critical in order to ensure the lowest loss of life. We are proud to share that multiple VANTIQ Partners have taken the initiative and are already developing various mission-critical Coronavirus response applications. By combating this pandemic with real-time technology we can limit disease spread, shorten response time, and ultimately save lives. Below are a few of the applications in the works.

Thermal Imaging
In China, in order to more safely enable factory, hospital and other workers to gradually return to work, there is a need to continuously detect and monitor the spread of the COVID-19 outbreak.  To this end, GiConnect, a division of Winwin Soft in China has developed a fairly sophisticated solution for the prevention and control of outbreaks in such environments.
The GiConnect COVID-19 Control System is now available in China. This system reduces transmission of the virus through real-time monitoring of a plethora of data related to the individual persons locations, thermal activity, compliance to wearing masks, and crowd congestion levels. The system automatically enforces access control to the buildings through facial recognition and  thermal sensing algorithms. It also alerts security staff upon detection of infections and initiates egress workflows to get the person isolated, sent to the hospital, blacklisted from re-entry, and have impacted areas disinfected. VANTIQ was selected because of the precision and speed in which this solution needed to be developed. Furthermore, the application integrates many modern devices, sensors and even HR systems, and needs to be able to process and analyze data, and suggest actions in real-time.  VANTIQ provides all this capability – as this is what the platform was created for. This GiConnect system was developed in less than 2 weeks time.

Airport Logistics
In Europe, VANTIQ has formed a consortium of ecosystem partners to develop similar solutions. The consortium currently consists of HIKVision, a global manufacturer of surveillance and thermal sensing devices, and Amorph Systems, which has solutions for airports and manufacturing companies.  T-Systems is involved as well, as an integrator partner and focused on solutions for industrials and airports.  The consortium is now designing and developing solutions for airports, hospitals, factories, and other environments. Each partner bringing a specific set of expertise to the efforts. Amorph Systems runs an airline logistics system in the cloud that tracks flights and passenger manifests. This combined with thermal detection data can help to manage contact tracking to help reduce disease spread.
In parallel, IT solutions company DXC Technology in Europe is also working with VANTIQ to identify, scope and jointly develop solutions in healthcare and hospitals.

Healthcare Portal
In Singapore and across Asia,  there is a lot of focus and prioritization on funding solutions to help address the coronavirus outbreaks. VANTIQ is now engaged with several partners to do so. One such partner is Personify Connect, to develop a solution "Omnichannel Healthcare" to provide a platform for risk management, quarantine management, tracking and smart routing of people within hospital environments.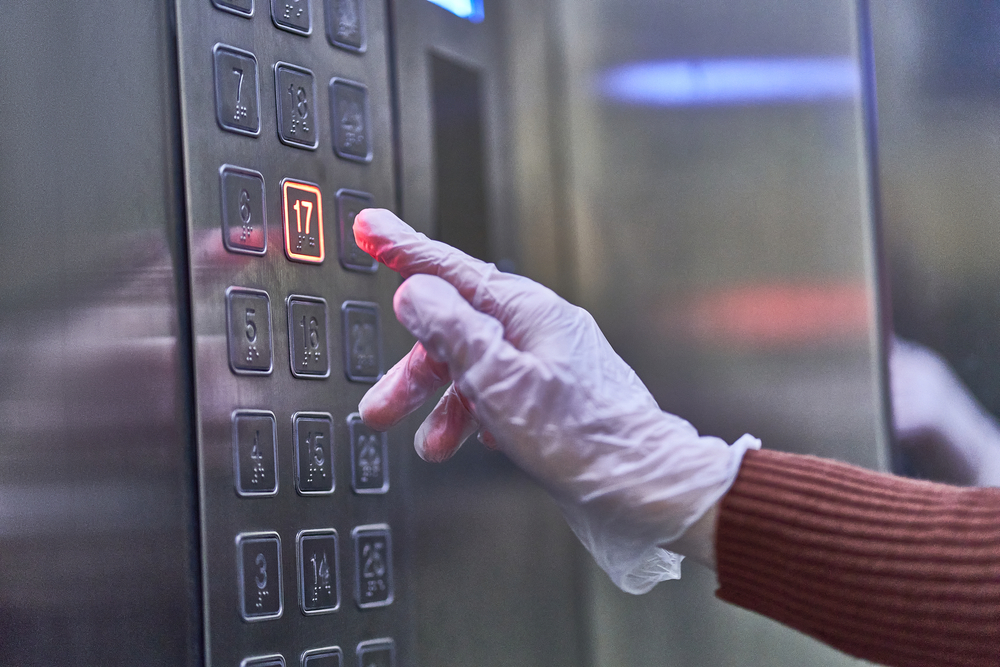 Smart Elevator Monitoring
INESA has already developed a smart elevator monitoring system using VANTIQ. It was built to monitor elevators for safety and security in the city of Shanghai. Currently monitoring 5,000+ elevators, it will eventually scale to 250,000 elevators as required by the Shanghai Quality Control Bureau. The government in Shanghai is now expanding the scope and funding of this monitoring to include management of the COVID-19 outbreak, to ensure occupants are complying with wearing masks, and to also enable thermal detection for possible infections.

Other Applications
These are just a few examples of companies using real-time event-driven applications to quickly respond to world events and crisis'. Many other potential crisis response use cases for real-time technology are possible but have yet to be developed. Ideas for other applications include:
Wearable device for hospital workers to track vitals, time on job, location in hospital, stress level, and more.
Hand-washing monitoring system for food service industry workers.
Supermarket density tracking application to improve social distancing protocols.
Real-time notification system for government bodies to better inform citizens.
VANTIQ's speed of development, advanced data and IoT device integrations, as well as powerful real-time and complex event data processing enable our partners to quickly react to the needs of the world.
For more details on the applications VANTIQ and our partners are working on, please download this pdf: VANTIQ_CovidProjects_03_31_20
Have an Idea for an Application of Your Own?
This website uses cookies to provide you with a better user experience. By using our site you agree to the use of cookies as described by our cookie policy. If you do not want to accept all cookies from our website, please see our cookie policy on how to modify the types of cookies that are accepted by your browser client.
This website uses cookies to provide you with a better user experience. By using our site you agree to the use of cookies as described by our cookie policy. If you do not want to accept all cookies from our website, please see our cookie policy on how to modify the types of cookies that are accepted by your browser client.