Why Vantiq: The need for Real-Time Data and Generative AI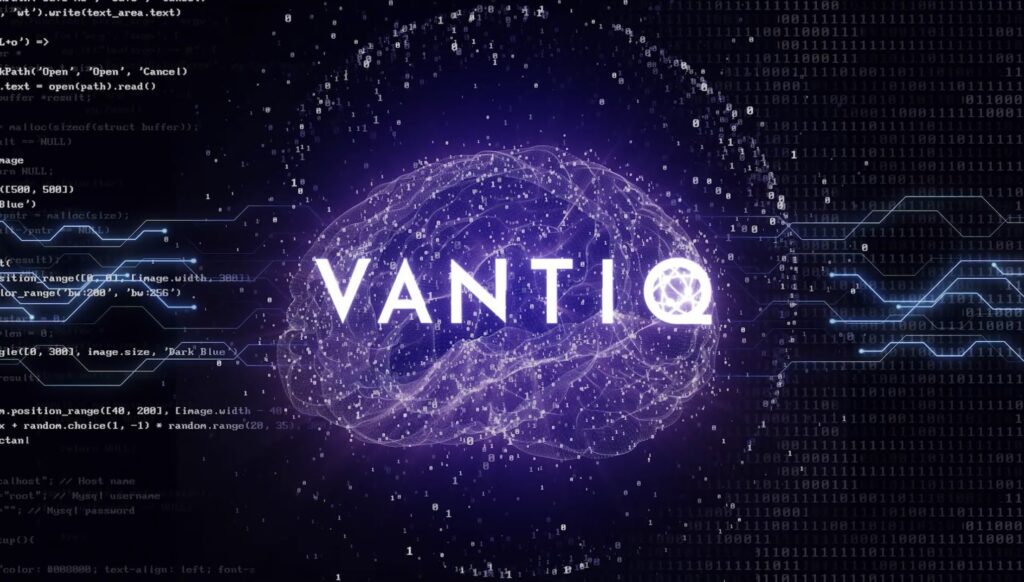 Generative AI represents a significant leap forward in the realm of AI-driven applications. Unlike traditional AI models that rely on predefined patterns and rules, Generative AI can generate new and original content based on existing data. As Generative AI and large language models become increasingly available and trained on vast amounts of data, they possess a deep understanding of the context where organizations can tap into a treasure of possibilities. LLMs bring human-like text generation capabilities, enabling content creation, virtual assistants, and personalized customer interactions like never before.  Vantiq real-time platform integrates Large Language Model (LLM) technology to deliver contextually relevant, situationally aware, personalized experiences.
Reshaping the way businesses operate, interact with data, and make informed decisions
Situational Awareness: The Essence of Real-Time Intelligence
In a world inundated with data, having access to information is not enough. What truly matters is having "situational awareness." Vantiq excels in enabling real-time Generative AI solutions that seamlessly blend sensor data, user information, and various other AI services, creating a level of situational awareness that is unparalleled. Imagine a system that can instantly process and act upon data from a myriad of sources—sensors, cameras, user inputs—providing businesses with a real-time, holistic view of their environment.
Contextual Relevance: Weaving the Threads of Knowledge
But awareness is only part of the equation; what makes Vantiq truly exceptional is its ability to deliver "contextual relevance." By leveraging a vector database and semantic search capabilities, the platform can securely store and retrieve private company data. This data becomes the foundation upon which Generative AI responses are built, making every decision, every recommendation, and every action intrinsically connected to the unique context of your organization.
Automated Prompting: Orchestrating AI in Real-Time
In the fast-paced world of business, promptness is of the essence. Vantiq's event-stream processing capabilities add a layer of dynamism, ensuring that Generative AI is not just reactive but proactive. With the ability to automatically trigger Generative AI and establish rules for machine-to-machine interactions, Vantiq's platform transforms into a real-time orchestrator. It takes control, making quick decisions and instigating actions based on the data streaming in.
As we delve deeper into Vantiq's capabilities, we'll explore how this platform is revolutionizing various industries and paving the way for a future where data-driven decisions are not only intelligent but also timely and contextually relevant. Join us on this journey as we unravel the potential of Vantiq, where situational awareness, contextual relevance, and automated prompting converge to reshape the very fabric of business dynamics.
Vantiq empowers you to seamlessly integrate real-time data from IoT devices with the power of Generative AI, leveraging the capabilities of Large Language Models (LLMs) to ensure contextually relevant, situationally aware, and personalized engagements. Imagine a scenario where Generative AI algorithms powered by LLMs continuously analyze real-time data streams from IoT devices. The results are timely and tailored content that addresses individual business needs, delivering insights, recommendations, and proactive notifications to enhance the overall customer experience. Vantiq's real-time IoT platform bridges the gap between data-driven insights and cutting-edge AI technologies, providing a powerful solution for businesses seeking to stay ahead of the curve. 
Harnessing the Power of Generative AI with Vantiq
In addition to its cutting-edge integration of Generative AI and LLMs, Vantiq's platform offers a wealth of low-code development capabilities. With its intuitive visual interface and drag-and-drop functionality, developers can rapidly build and deploy real-time applications that harness the power of data-driven insights. Real-time applications have become increasingly important in various industries, such as logistics, finance, and healthcare and they offer several key features and benefits. They provide instant data streaming and analysis, allowing businesses to react swiftly to changing conditions and make timely decisions. Additionally, real-time applications facilitate seamless integration with diverse data sources, systems, and devices, enabling efficient data collection and synchronization. These applications also offer robust event-driven architectures, enabling automated workflows and event-driven actions. Moreover, real-time applications support scalable and distributed processing, ensuring high performance and reliability.  
By leveraging real-time applications with Generative AI, organizations can achieve improved operational efficiency, enhanced customer experiences, reduced latency, and optimized resource utilization. Vantiq's platform encapsulates these features, empowering organizations to unlock the true potential of real-time AI applications.  
This website uses cookies to provide you with a better user experience. By using our site you agree to the use of cookies as described by our cookie policy. If you do not want to accept all cookies from our website, please see our cookie policy on how to modify the types of cookies that are accepted by your browser client.
X
Get in Touch

with Vantiq

Please complete the form below and a Vantiq representative will be in contact.

This form may not appear if your browser is running in private mode.