Do More with Your Digital Business
With VANTIQ, you can create applications based on data-streams from any source, such as IoT and mobile devices, existing enterprise systems, and people. These full applications are not simply dashboards - but enable complex actions to be taken by people and automated systems in real time.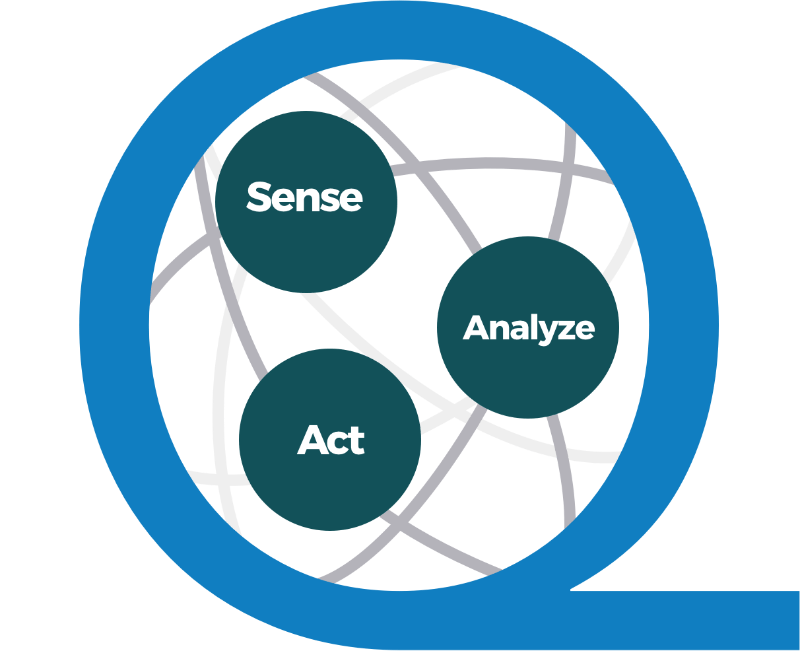 Sensing the World
Acquire Events and Realtime Streams from the Environment
Data streams originating in the environment such as new readings from real-time sensors, requests from mobile devices and changes in a legacy system, are continuously fed into the Sense stage of the application. This stage also translates and aggregates external data to create events within the system, and maintains an internal current state representation of the environment.
Analyzing the World
Identify Situations Where Immediate Actions Should be Taken
The Sense stage provides information, but lacks knowledge of what is important. The Analysis stage continuously analyzes changes in the environment by using business rules, external services, and machine learning models to identify situations of interest that subsequently get resolved in the Act stage.
Acting on the World
Use Automation Where Possible and Collaboration Where Necessary
As situations of interest occur, the Act stage is responsible for intelligently managing how the system responds. Applications built with VANTIQ support two modes of action: Automation and Collaboration. Automated responses may be taken directly by the application or may be forwarded to a more specialized system for implementation. Collaboration includes intelligent interaction between the system and the responsible individuals to respond effectively to a situation.
A Platform to Help You Transform
The VANTIQ platform drastically shortens time-to-value and increases agility by shielding developers from complexity. It has never been easier to build event-driven applications that can run anywhere, interact seamlessly with personnel, and scale to any amount of data.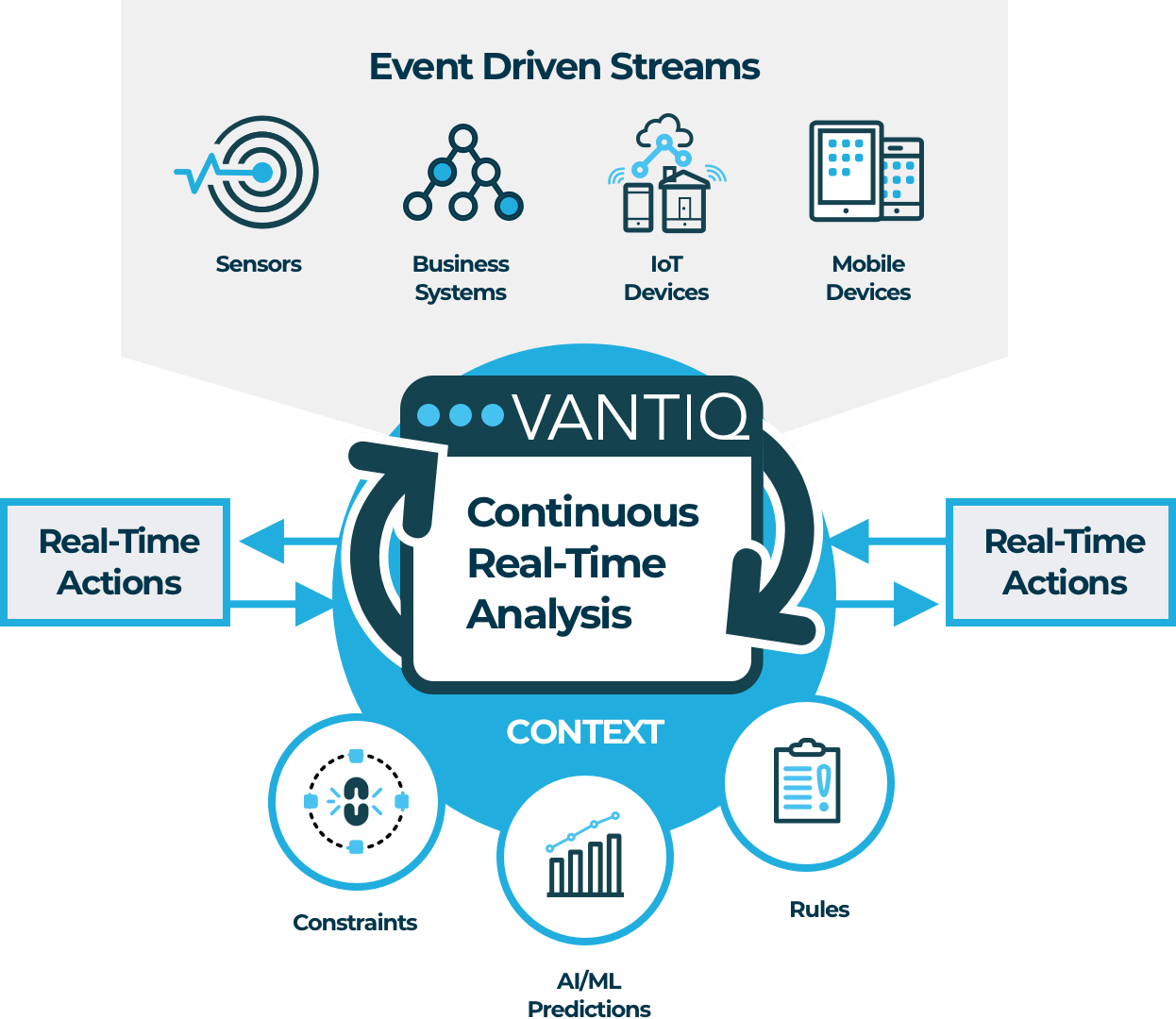 VANTIQ is
Event Driven
Platform ingests streams of business 'events' and processes them in real-time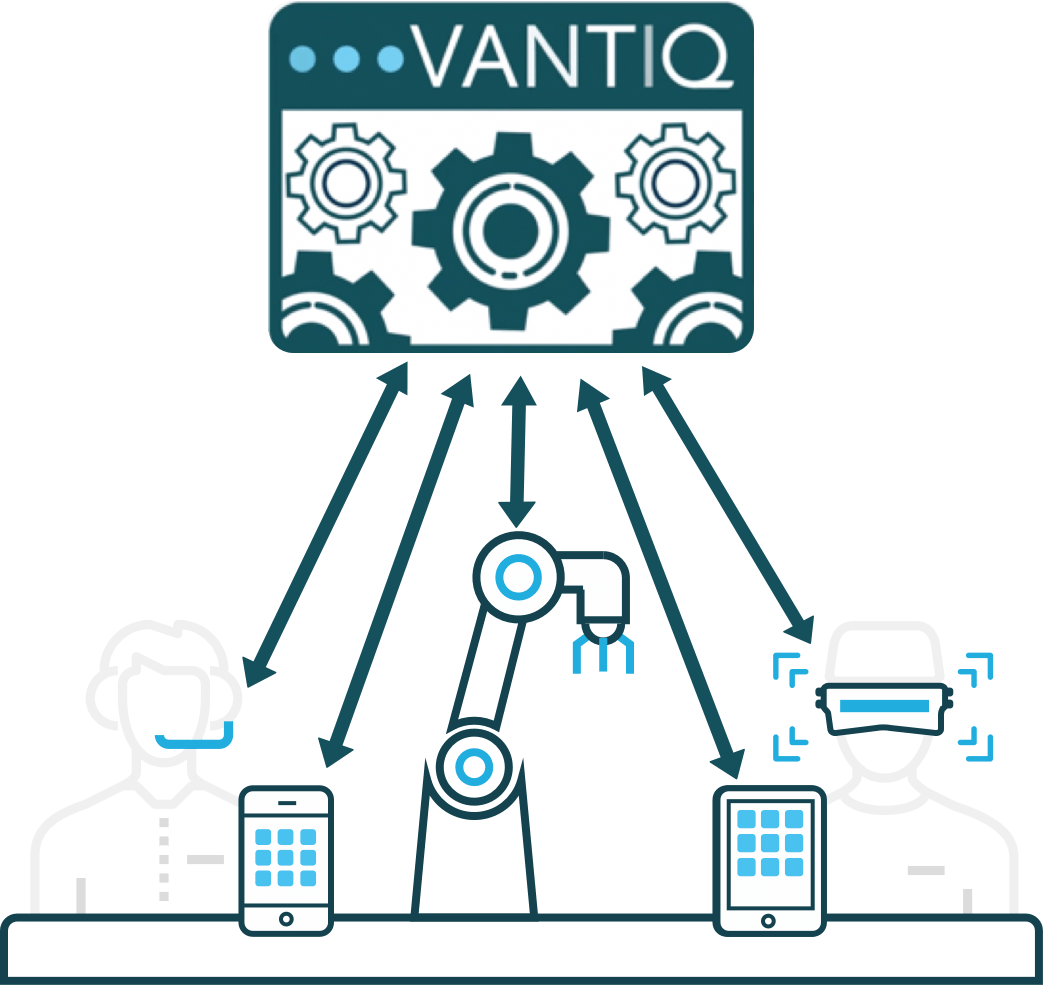 VANTIQ is
Collaborative
Optimize the effectiveness of your people with powerful human-to-machine collaboration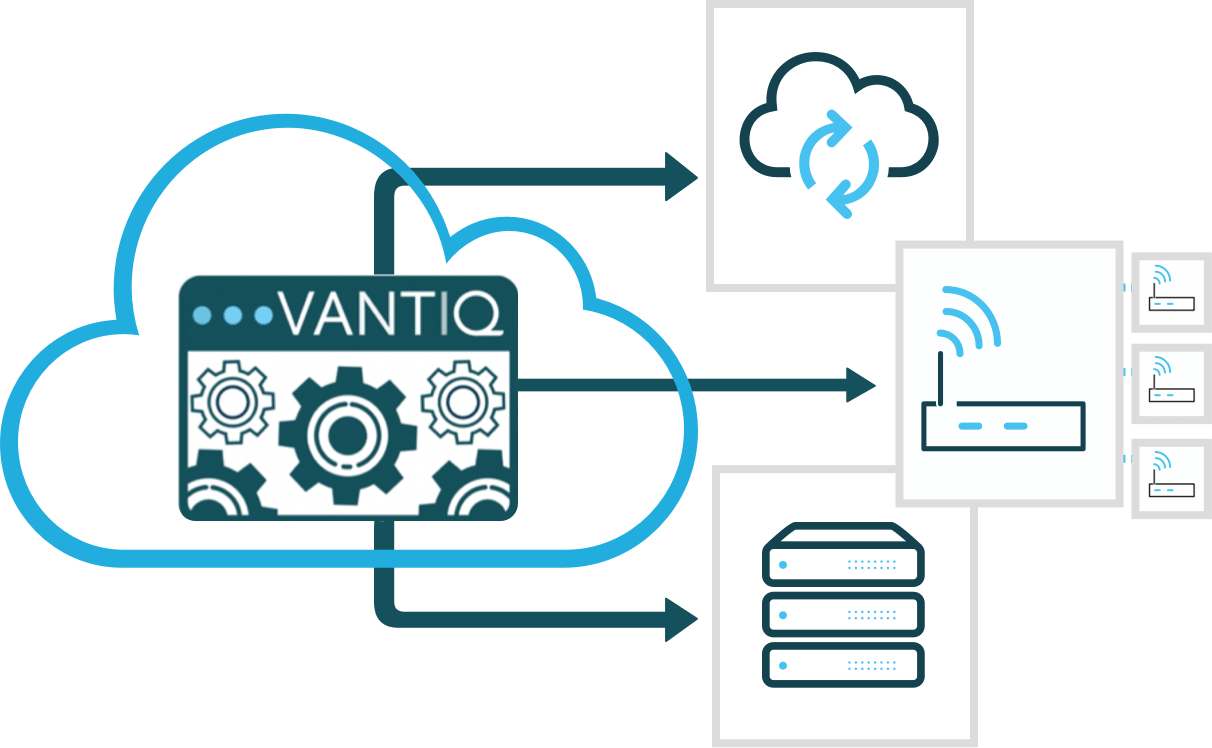 VANTIQ is
Distributed
Your applications can run anywhere – distributed from the cloud to the edge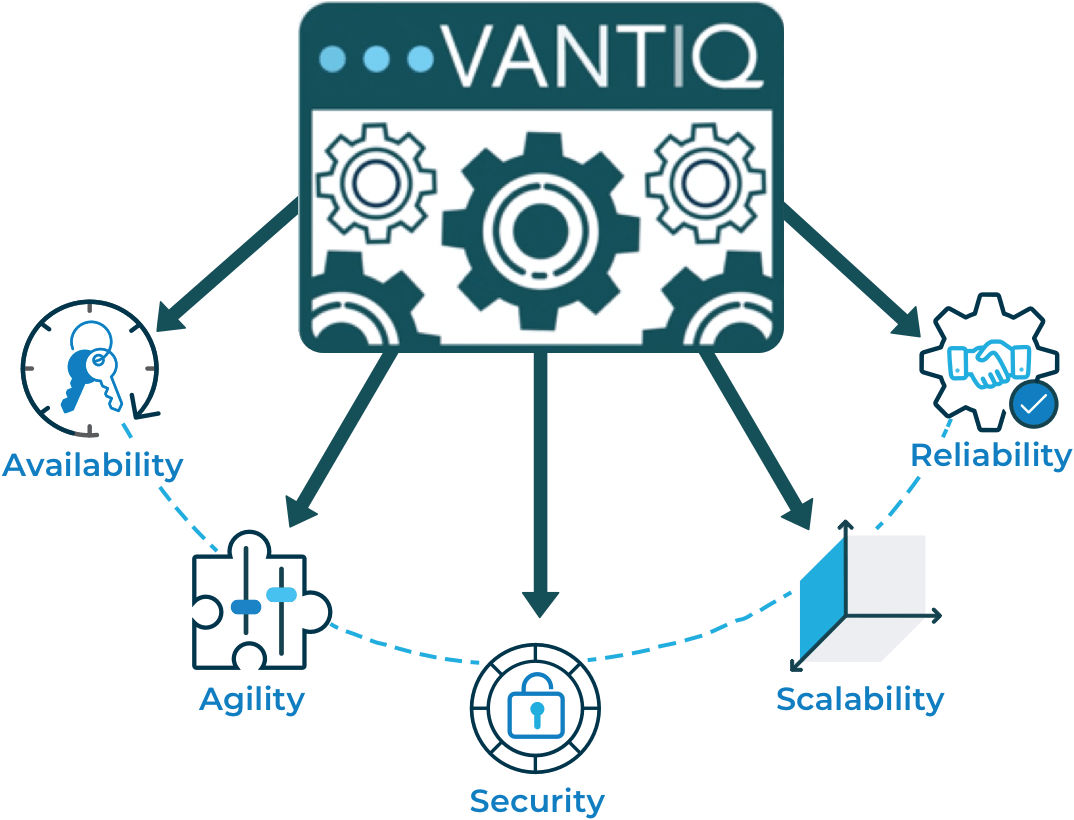 VANTIQ is
Mission Critical
The security, scalability, and always-on availability that your applications require
This website uses cookies to provide you with a better user experience. By using our site you agree to the use of cookies as described by our cookie policy. If you do not want to accept all cookies from our website, please see our cookie policy on how to modify the types of cookies that are accepted by your browser client.
This website uses cookies to provide you with a better user experience. By using our site you agree to the use of cookies as described by our cookie policy. If you do not want to accept all cookies from our website, please see our cookie policy on how to modify the types of cookies that are accepted by your browser client.