Gartner defines a digital business technology platform as "the combination of technologies that enables an organization to deliver digital business capabilities." In other words, it's the nervous system of a modern enterprise, ingesting streaming data, analyzing it, and taking immediate, real-time action on important business events.
A digital business technology platform integrates existing IT infrastructure and business assets to create and exchange services. Having everything managed through one central platform provides massive benefits in scalability, operational effectiveness, situational awareness, and more. Check out a few of the many ways a digital business technology platform is the catalyst for digital transformation.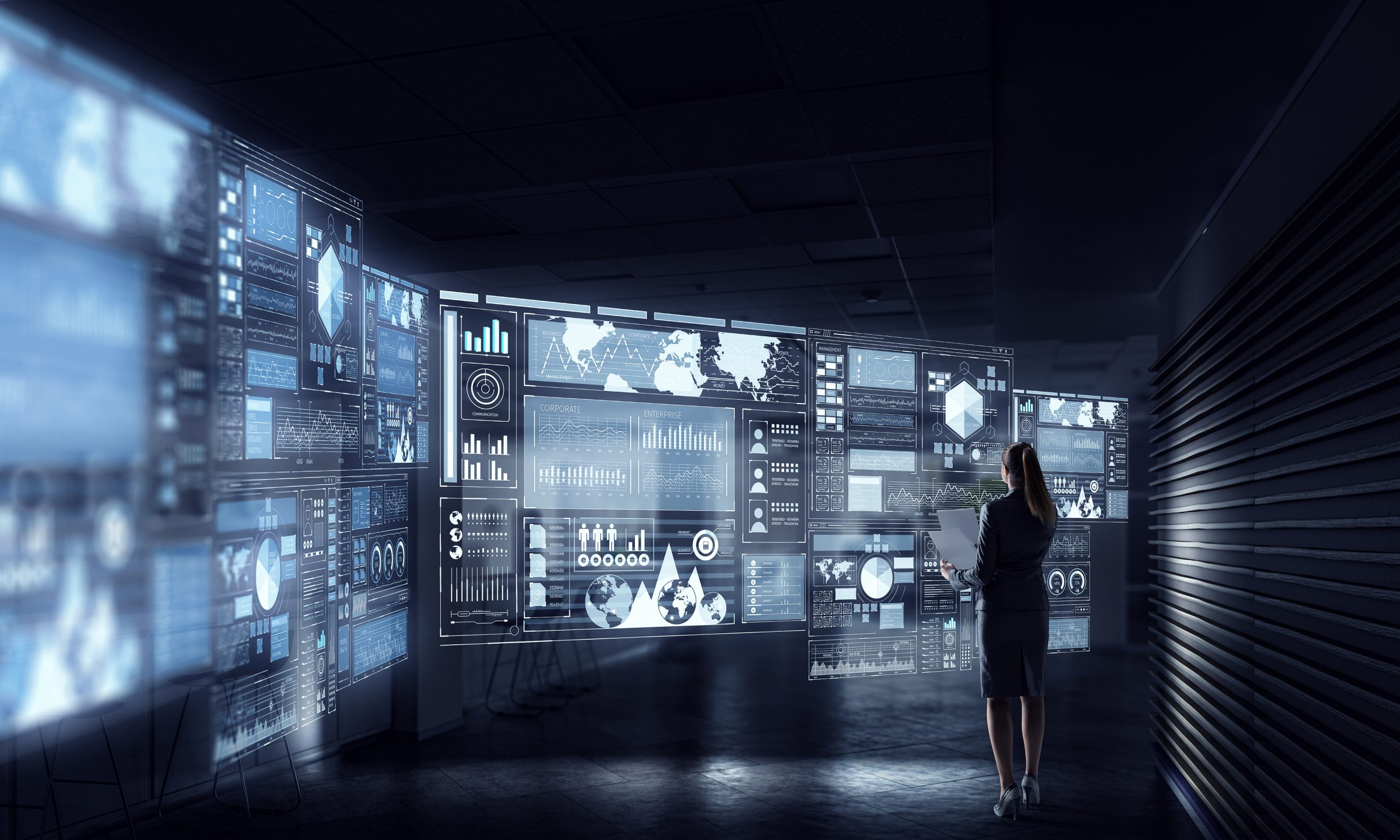 How Does a Digital Business Technology Platform Help?
Integrates Disparate Systems, Platforms, & Sensors
Integration across various business systems and platforms is a major challenge for many organizations. This challenge especially comes to light when adding new components to an existing system; often needing to go back to the drawing board and spend time/money on development hours.
You need a single location that can integrate data from a variety of data protocols, messaging services, and communication methods while enabling interoperability across the enterprise stack. When a new component needs to be added, the entire system does not need to be taken offline due to the loosely-coupled nature of a digital business technology platform (this also goes for making changes to the system on the fly).
The proliferation of IoT sensors in many industries has brought immense opportunity but also many headaches, as organizations try to utilize as much of that data as possible without crippling the system (or their development teams) under the stress of so much data. By analyzing incoming streaming data on the edge and sending only the important (actionable) information to the platform, your system runs more smoothly and real-time action can be taken.
For more on how a digital business technology platform integrates all parts of your business to run cohesively in real time, check out our whitepaper, Distribution and Federation in Real-Time, Event-Driven Business Applications.
Provides Situational Awareness
If there's one thing every business has an abundance of, it's data. The issue lies when trying to take any kind of meaningful action on the sometimes-overwhelming stream of information. A digital business technology platform provides the crucial piece of being the orchestration layer above all other business systems and technologies, allowing for a more detailed view into your business.
An example of what situational awareness looks like in practice is a Smart Office. By ingesting streaming data from various IoT sensors (thermal cameras, smart hand sanitizer stations, occupancy sensors, etc.) and integrating that with already in-place business applications (building management, employee calendars, CRM apps, etc.), you have a much more complete and organized view into office operations. Real-time action can then be taken by correlating data points (such as a real-time camera identifying an employee trying to enter the office who is supposed to be quarantining at home and denying them access).
This has major benefits when it comes to controlling the spread of disease, preventing unauthorized access to the building, streamlining employee tasks, and more. Learn more about what Vantiq is doing at its own headquarters to get back to work safely.
Does More Than Just Supports the Business
Perhaps the most important thing a digital business technology platform brings to the table is allowing you to actually run your business, instead of just support it. What does it mean for an application to "run" your business you ask? Most applications that modern enterprises use (CRM tools, chatbots, ABM, HR management software, etc.) fill a specific gap in the business' technology stack (i.e. support the business).
However useful and advanced these tools are, they occupy their niche and maybe do some light integrations with other applications. This has worked great in the past, but as businesses, and the technologies that support them, have grown in complexity, a new approach is required to keep up with the speed of innovation and build the next generation of business systems.
Only a digital business technology platform allows you to quickly develop mission-critical applications to sense, analyze, and act on streaming data, while seamlessly integrating other tools and business systems together, all in real time. This switch from an IT-supported enterprise to an IT-driven enterprise is foundational to the ongoing operation of a business in the modern age; enabling digital transformation and the advent of the true digital business.
Gartner Agrees, Digital Business Technology Platforms Are Here to Stay
We aren't the only ones who believe that Digital Business Technology Platforms are going to change the way businesses develop new applications and run their operations. See what Gartner has to say about not only Digital Business Technology Platforms (pg. 29), but the most exciting things coming out of the IoT realm for 2020 in the brand new Gartner Report: Hype Cycle for the Internet of Things, 2020.