Edge Computing is projected to be a rapidly-growing catalyst for innovation that will largely influence and enhance global enterprise operations in the near future. Gartner predicts that by the end of 2022, 50% of enterprise data will be created and processed at the edge, and IBM Edge Computing predicts 27% of companies are already using or aligning their business to take advantage of Edge Computing.
Since Vantiq is a distributed, dynamic, edge-native development platform, several Vantiq team members attended the Edge Computing Expo, a technology event showcasing Edge solutions and connecting business leaders in telecommunications, energy, logistics, transport, finance, and many other industries, with experts in Edge technology.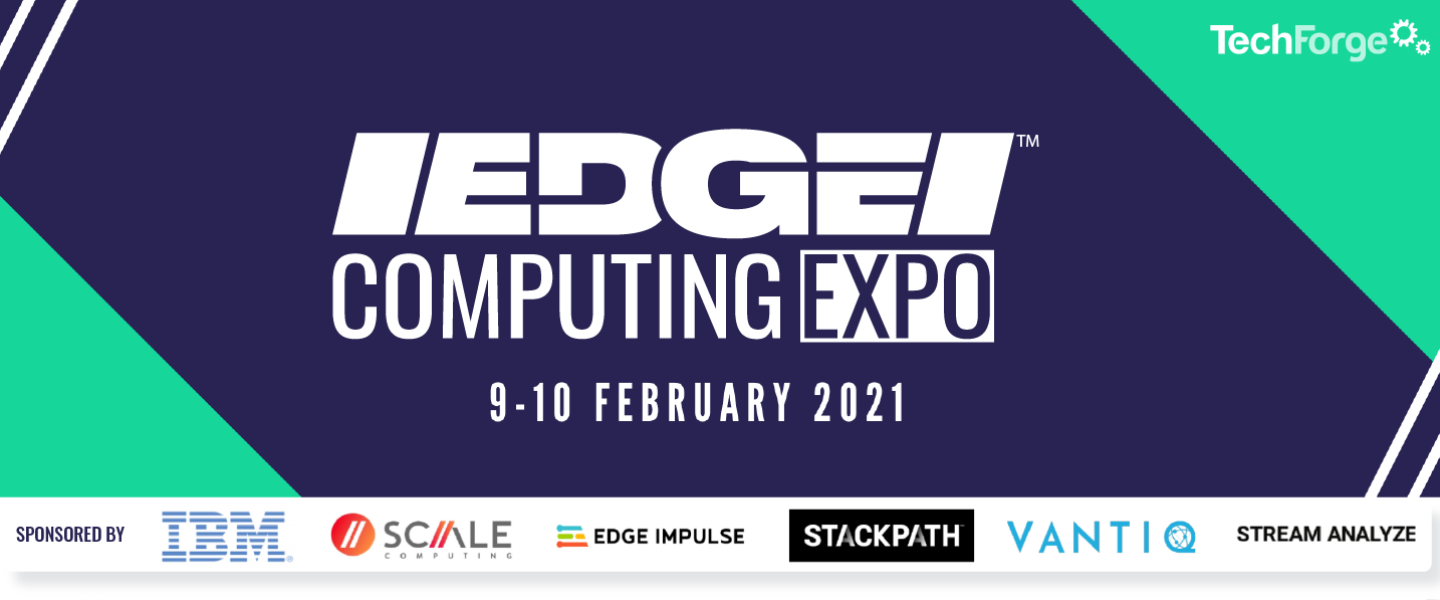 In addition, Vantiq's own Director of Marketing, David Sprinzen, engaged in a panel discussion alongside leaders from IDC, Verizon, Deutsche Telekom/T-Systems, and IBM Edge Computing discussing the exciting current and future implications for Edge technologies. Below are some of our takeaways and perspectives from the event accentuating what Edge Computing has in store for digital infrastructure.
As Enterprises Increasingly Depend on IoT and Digital Operations, the Edge Will Enable Required Resiliency
Reliable network-device connectivity enabled by Edge Computing is becoming more necessary by the day. The United States is seeing this now with the series of network and power outages, particularly in Texas, resulting from the winter storm sweeping through the majority of the country. Additionally, a few hours, or sometimes even seconds, of downtime can spell disaster in high-stakes environments such as oil refineries or power plants.
In the event's first panel discussion, Moving Towards the Intelligent Edge, ShivKumar Krishnan, Global Head of Engineering, Stores Technology at Gap Inc., discussed how connectivity is a challenge across their thousands of retail stores that span multiple countries: "We are seeing cases in the malls sometimes where technicians accidentally cut off the internet connection to our stores. Things like this happen in the stores all the time. Because of this, we need to have very close computing capability in the store that can be fully functional even if the entire connectivity to the internet goes away. That's why the edge becomes extremely critical for us to run the operations across all the different stores so that any updates at any point in time still keep us running all the time and we are able to serve all the customers effectively."
In our panel discussion, Defining Edge for All Stakeholders, Sprinzen described, "I'm on the panel actually in place of our CEO. The reason why he is not on this panel is he had a winter storm that completely shut off the network for the entire region. If you're creating mission-critical, edge-enabled applications that are servicing a hospital doing remote surgery, in the extreme case, or maybe running a manufacturing plant, and you have network downtime, you better be able to use the edge to run whatever you need to do. In that sense, it's not thinking of the edge as only an extension to the cloud, but also creating some level of resiliency of the network across the board because now you have the ability to basically become an on-prem instance in the case of losing cloud connectivity."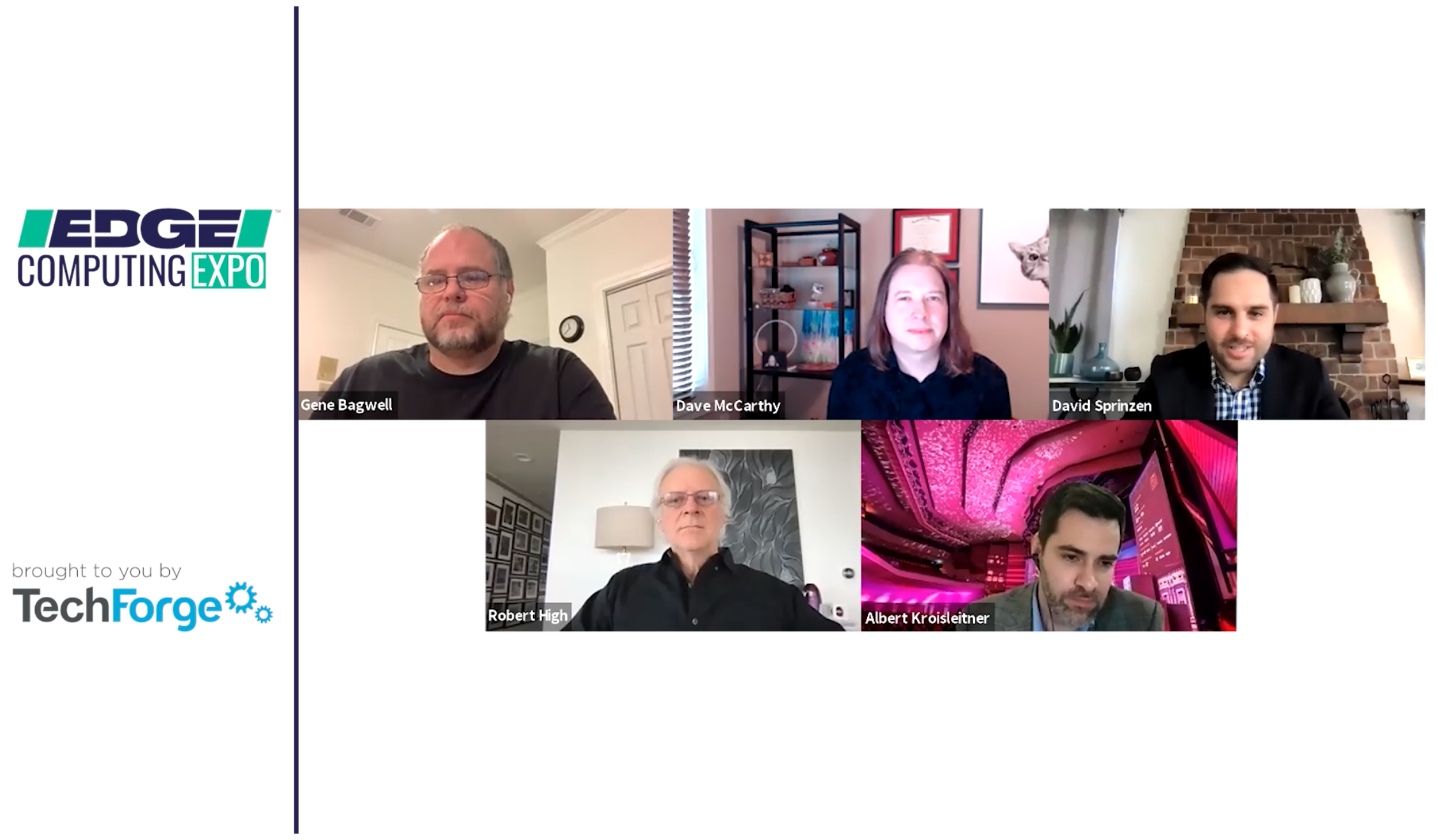 The Edge is Evolving to Create Dynamic Environments
When asked about issues with IoT in the automotive space, Prashant Tiwari, GM & Executive Director, Intelligent Connected Systems (ICS) Division at Toyota, described, "Cars are a very dynamic environment. As the car drives around, we have a physical edge on the roadside that is connected to a few cars. 10 seconds later, there are different cars connected to the same edge, but with IoT device changes. Also, there's data offloading where the cars connect to a different edge processor as they are moving.  That dynamic environment within the automotive sector is very important."
On top of the edge improving connectivity and resiliency, another recurring theme from the event was that Edge Computing is becoming recognized as the enabling technology that will bring to fruition many of the benefits promised with 5G, IoT, AI, smart cities, and autonomous drones, robots, and vehicles. Where cloud computing fails due to latency, Edge Computing enables enterprises to take advantage of real-time data (within 10 milliseconds), especially in situations where there are moving assets that need to be tracked and managed through space and time, and take immediate action upon that information.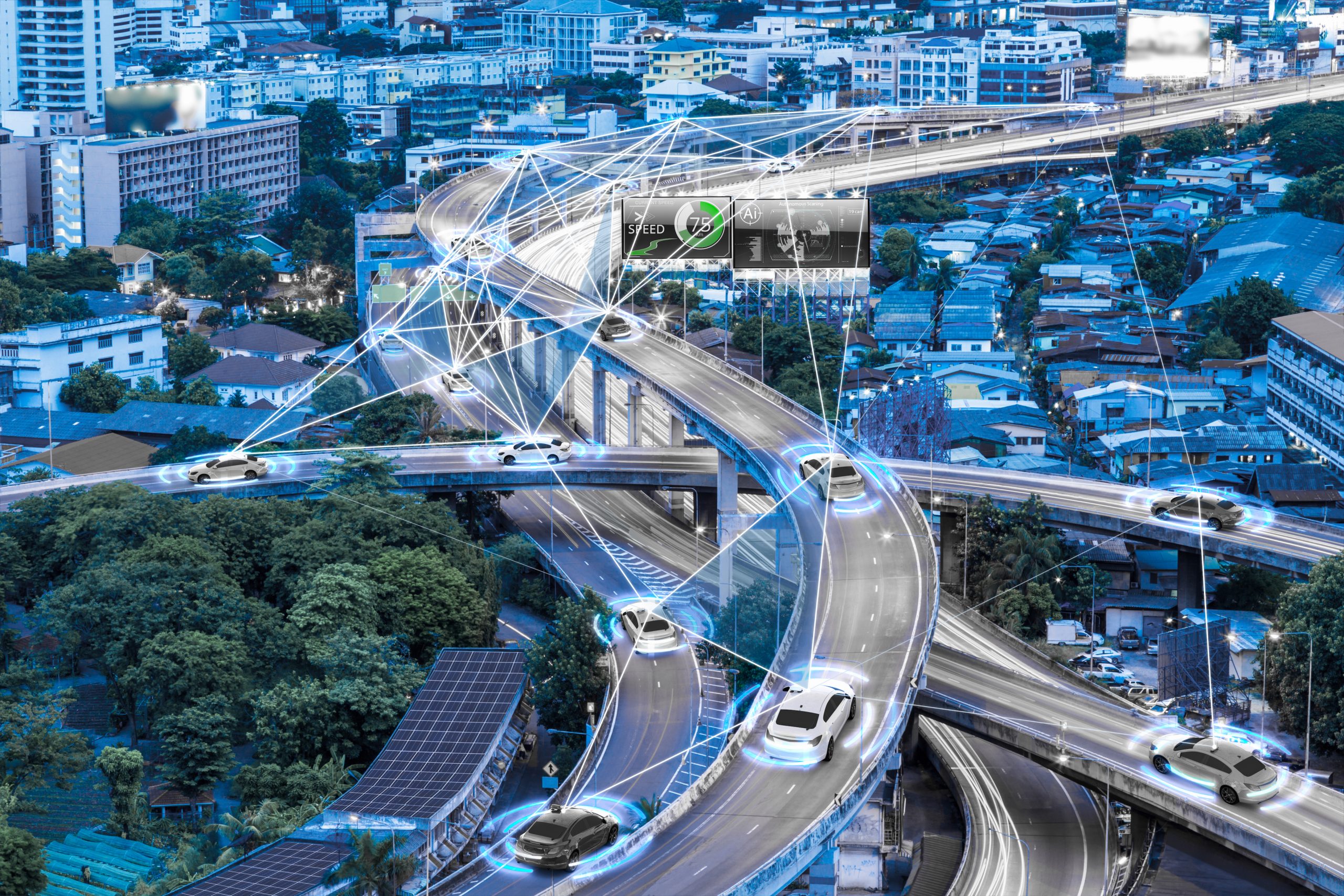 A challenge with Edge Computing many enterprises face today, is successfully orchestrating this fluid method of data processing and maintaining consistency between the cloud and the edge. That's where Vantiq comes in.
If you didn't get a chance to attend the Edge Computing Expo live, you still have a chance to interact on the live platform and view all of the sessions on demand! Register now to see it all.
To learn more about case studies and implications within Edge Computing, read our blog, The Rise of Edge-Native Applications, and visit our page What is Edge Computing?.