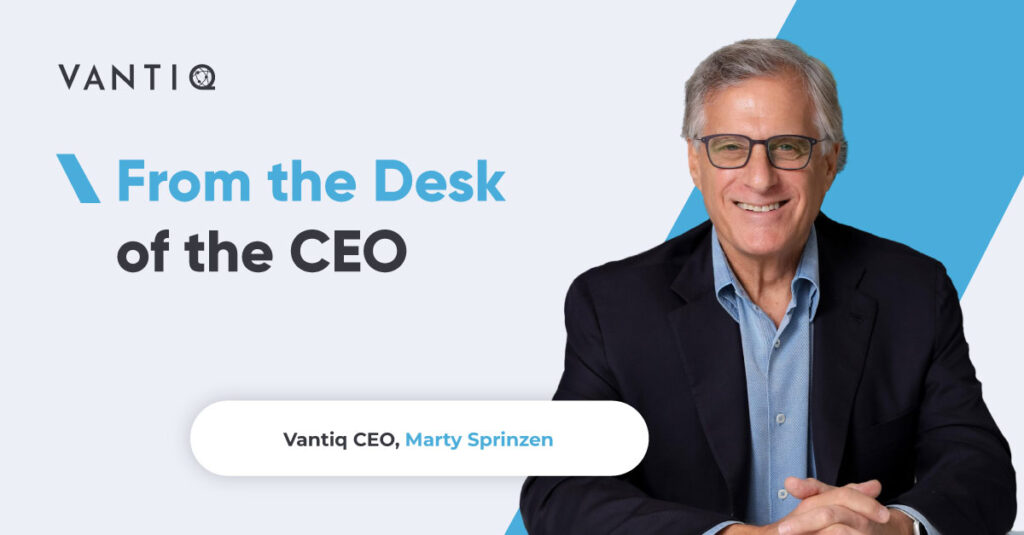 2021 was a year of accelerated growth for Vantiq – new partnerships, new projects, new products. These events are all strong indicators that Vantiq's technology has firmly moved into the mainstream and that momentum is only accelerating.
I firmly believe that we are in the midst of major business transformations as the world emerges from a pandemic that has significantly forced entire industries to advance their digital capabilities. More and more global organizations are sharpening their focus on sustainability through real-time responsiveness to physical and digital events. As a result, carbon footprints are reduced, the likelihood of catastrophic events is minimized, and business efficiencies are improved.
At Vantiq, we believe the future of computing lies at the edge, with software running everywhere and applications built to take advantage of the proliferation of real-time data. As our digital and physical worlds become more connected, the ability for data and events to be processed and responded to in milliseconds is critical. Our platform is designed to make this possible and accelerate the next evolution of business innovation. 
We're off to a strong start in 2022.  I want to thank you for your continued support. Here's to continuing to build a better future – today.
Best Regards,
Marty Sprinzen