Every year, Gartner puts on two 'Catalyst' events targeting software architects and senior application developers: one in London and one in San Diego. I just returned from representing VANTIQ at the San Diego event and came away with some new and reinforced perspectives.
Low-code/no-code platforms are here to stay – and developers are (finally) embracing them
All the major low/no-code players (referred to as 'high productivity application platforms as a service' or hpApaaS by Gartner) were represented at the event and developers thronged the booths and the show presentations. Gartner analyst Kyle Davis gave a key presentation on such platforms and, below, is a photo of the lineup of people lining up to get into it.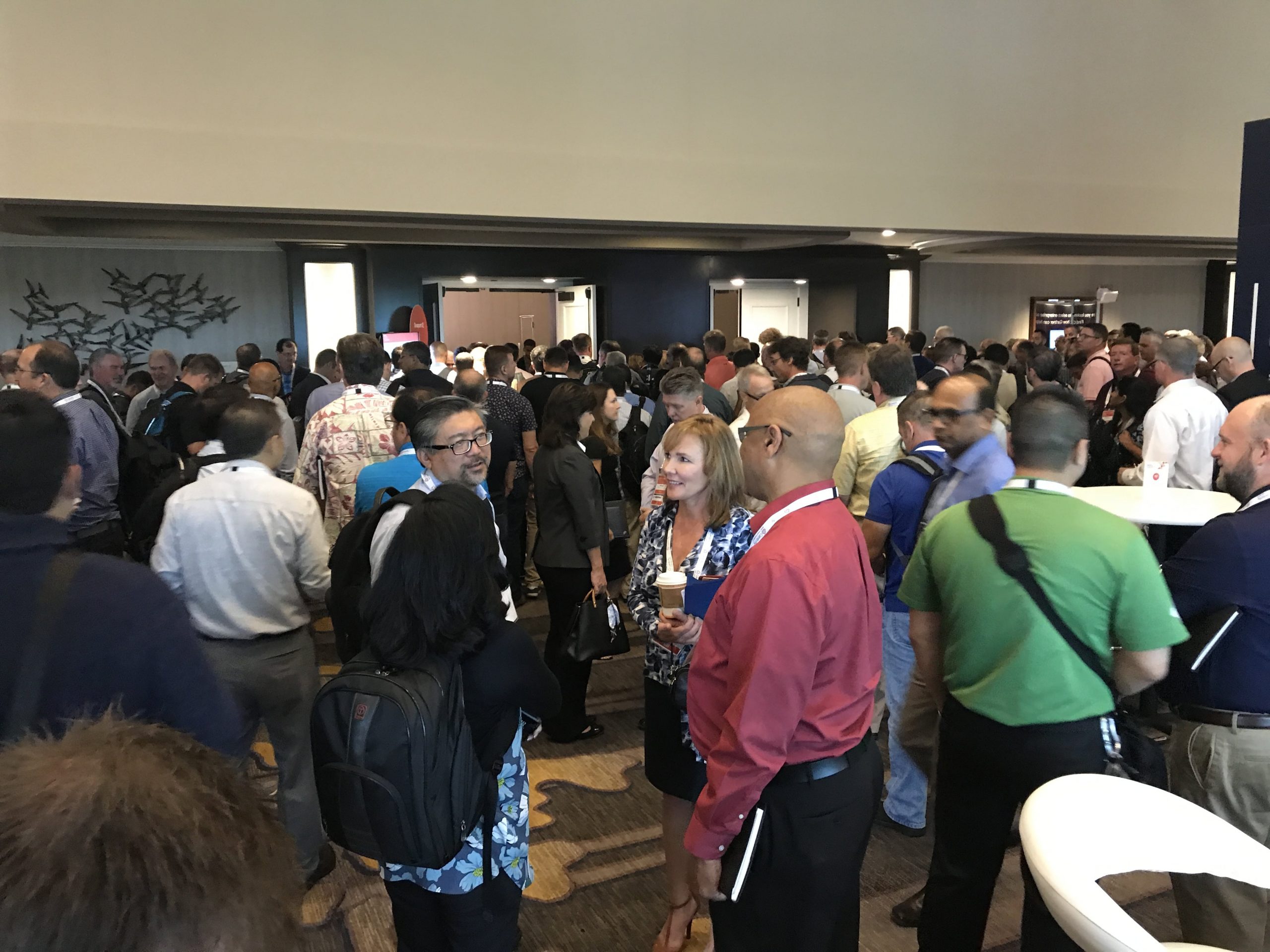 This is interesting considering, historically, software engineers have been leery of such systems and used to prefer to write "real code" in low-level languages like Java.
But what is clearly happening is that the pressure to produce powerful business results quickly and with maximum agility is forcing even the die-hard resisters to adopt these solutions. Low-code is not only about 'citizen developers' anymore – it's for real developers too!
Low-code <> no-code
During his presentation, Kyle made a very interesting distinction between low-code and no-code tools. Most people tend to lump these together with the phrase 'low/no-code tools' but the reality is that they are quite different.
No-code tools can truly be used by citizen developers (i.e., operations professionals and other business users that are not trained developers) whereas low-code tools dramatically speed up the development process, but do not totally eliminate the use of code. Both methods have their use cases and very few platforms (other than VANTIQ) include both capabilities as distinct modes of using the system.
Events are pervasive
In general, the concept of 'event-driven applications' was everywhere at the show. I don't think I saw one single presentation that did not have the word 'events' in it. Any person attending this conference would have to become aware that event-driven architectures (EDA) are a big thing that they need to pay attention to.
The driver behind this is the concept of becoming a 'real-time' business – fundamental to most digital transformation initiatives. (Real-time was also a word I heard frequently during the show.) Real-time applications fundamentally require a different approach to building, deploying, and managing them and the market for solutions that simplify and accelerate the development of such applications is truly coming into its own.
I look forward to the next Gartner Catalyst event – you should definitely check it out.
Please add your comments below and Subscribe to the Blog to receive notifications of future blog posts.
Have a thought for an interesting posting on the topics of real-time business, digital transformation, event-driven applications, human-machine collaboration, edge computing, Internet of Things (IoT), or high-productivity/low-code development? If so, shoot me a note: [email protected]