COVID-19 has brought challenges to countless businesses, but one of our most critical industries, manufacturing, has been hit harder than others. With the extreme fragility of the global supply chain, leading manufacturers are looking for ways to rapidly innovate their manufacturing lines with technologies to save lives and profits.
Below are some of the main challenges facing the manufacturing industry since Coronavirus and how real-time technology holds the key to returning to 'business as usual'.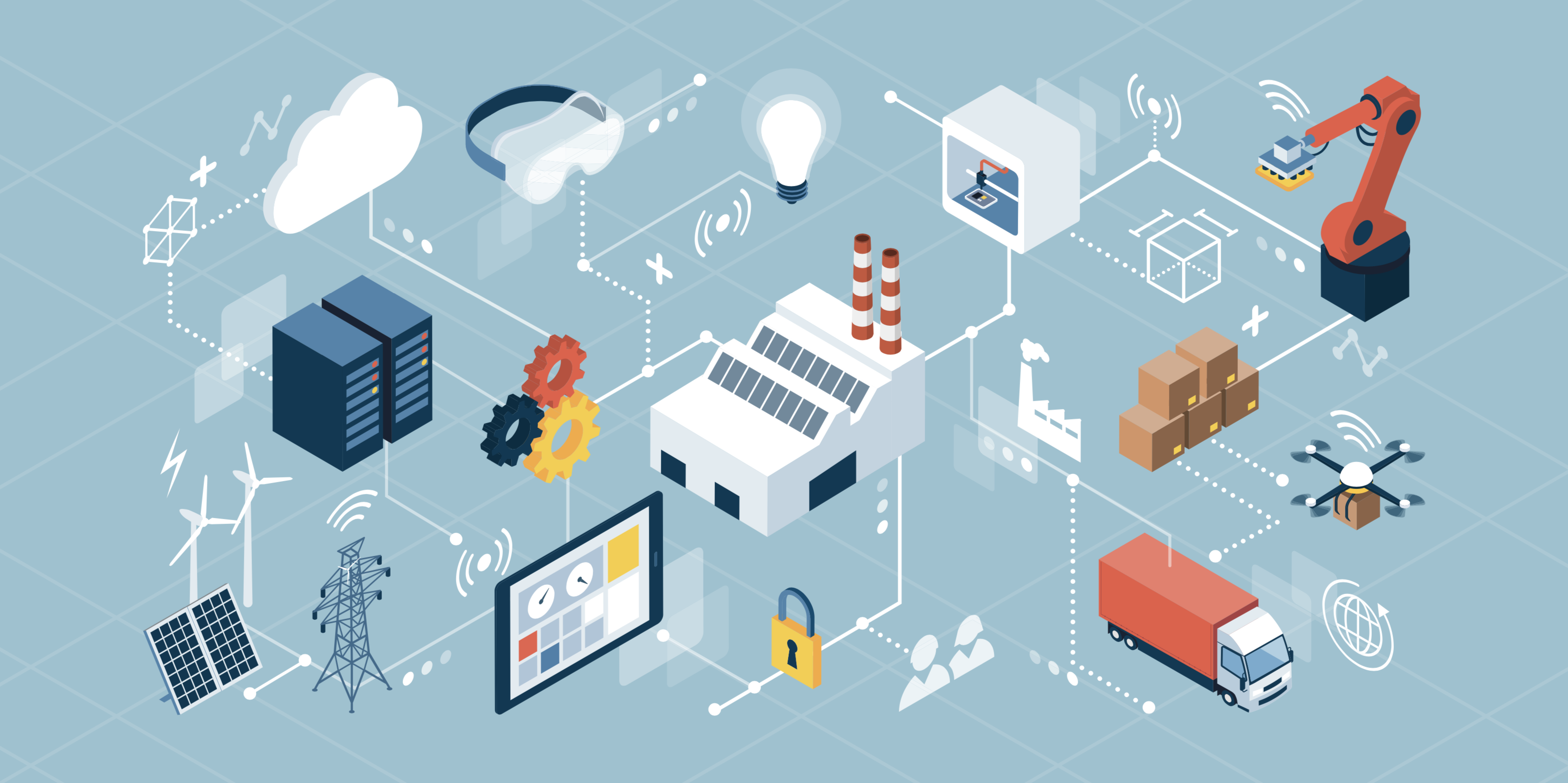 Challenges Facing Manufacturers Post COVID-19
Infected Employees
With the extremely close proximity of workers on many manufacturing lines, the risk of disease spread is very high. When a case of COVID-19 (or a future outbreak) does emerge at a factory it can take weeks or even months to properly disinfect and reopen the production floor safely.
Not having a feasible way to ensure social distancing and other new worker safety regulations can also draw unwanted attention from government regulators. Leading to more downtime on the line.
Remote Maintenance
With many maintenance personnel working remotely and only coming into work when necessary, having an accurate and agile remote maintenance process is crucial. Most systems are not designed to be accessed from outside locations and lack proper human-machine collaboration capabilities; this can lead to machines not being serviced in a timely matter or even the halting of production entirely.
Manufacturers must now walk a fine line between keeping their employees and products safe from infection, while also continuing to operate efficiently and at scale.
Work From Home Production Schedules
To reduce the spread of disease, most non-essential production staff are working from home. This has many benefits such as reduced stress and higher productivity, but for manufacturers, not having management on the floor to respond to unforeseen circumstances quickly is problematic.
This problem could be easily circumvented with a real-time application that can be accessed anywhere with an internet connection.
What is Possible with Real-Time Technology?
Developing your various business systems with real-time technology provides massive agility, scalability, and integration across the organization in addition to drastically reducing development time. By ingesting real-time streaming data and taking immediate action (with or without human involvement) manufacturers can safely and profitably return to work.
VANTIQ's partner Rovisys is developing a real-time Smart Manufacturing solution to combat the Coronavirus. This application combines data from production equipment, thermal/RGB cameras, and other IoT sensors to provide contextualized information to employees when it's most valuable.
Learn more about Rovisys and the real-time application they are developing with VANTIQ in the on-demand webinar: Rapid Innovation at the Front Lines: Why Real-Time Technology is Required for Life Science Manufacturing Businesses During COVID-19 Crisis.