Real-time technology will catalyze the journey to decarbonization and sustainability for large-scale operations. With recent new resources and urgency dedicated towards a transition to clean energy, we were excited to speak to Sourabh Roy, Director of Energy Digital at Infosys, to get a peak at some of the very promising innovations in real-time technology for Oil and Gas enterprises and insights into what energy production and consumption will be like in the future.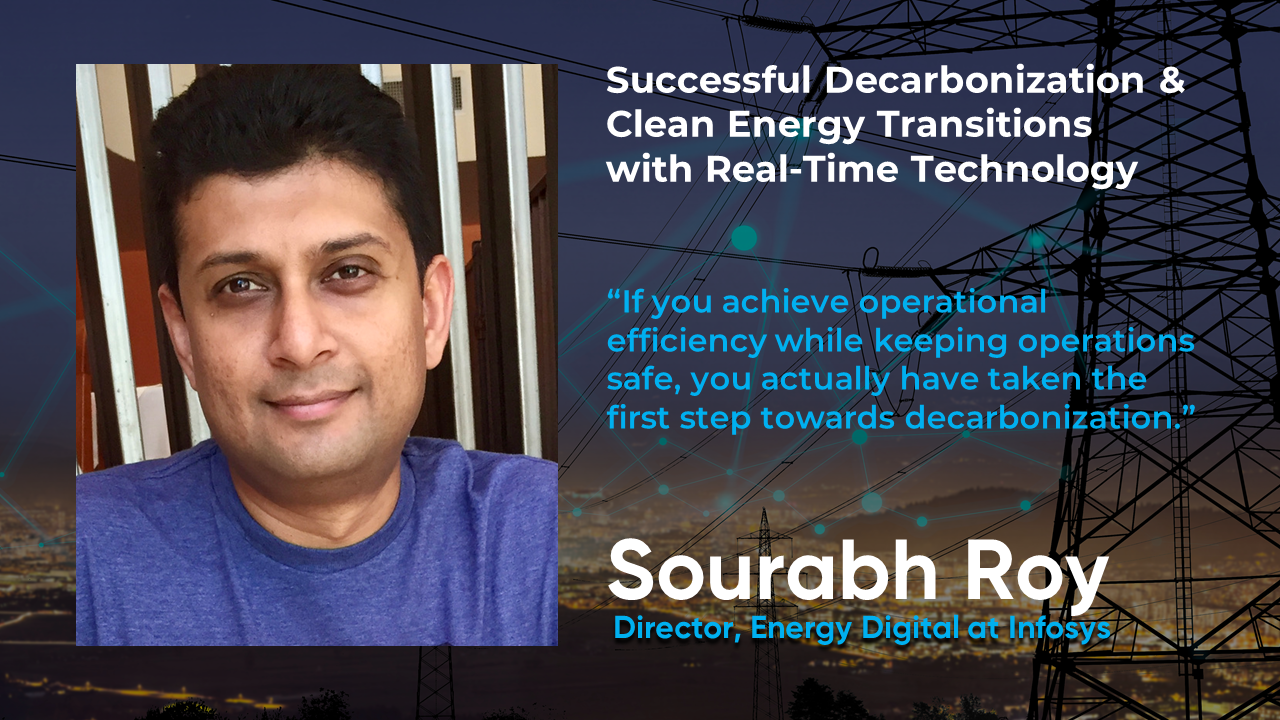 Q: Please introduce yourself and tell us a little bit about who you are.
Sourabh: I am the global director with Infosys's Energy business unit. In my current role, I'm responsible for leading energy transition and digital transformation initiatives for our Energy (Oil and Gas) clients. I'm also responsible for curating our partner ecosystem and developing energy transition specific solutions with our esteemed partners like Vantiq.
Q: What is Carbon Footprint and Carbon Neutral to someone who heard the terms first time today? Why all the buzz now on decarbonization?
Sourabh: I think it's more important to understand carbon footprint first, because carbon neutrality and decarbonization derives from there. 'Footprint' is essentially a measure of how much carbon or greenhouse gas (GHG) emissions are produced by an enterprise, country, geography, etc. This can include carbon dioxide, methane, or other emissions.
This can also apply to individuals. For example, if I were to hop into my truck and drive to the nearest grocery store, the emissions that I released into the planet is my carbon footprint.
Carbon Neutrality: Net amount of carbon dioxide or other greenhouse gases emitted into the atmosphere is reduced to zero. This is achieved by reducing or offsetting the emissions. For carbon neutrality or decarbonization, the first hurdle is to be able to measure it accurately and then reduce it to a point where the carbon produced as part of a business, product, etc. balances out with the carbon removed from the atmosphere. We achieve this through carbon sequestration or moving to renewable energy sources.
Q: Every single industry has different variables for moving towards a carbon neutral footprint. That in mind, what sort of energy transition initiatives have been put in place?
Sourabh: There are broadly two ways of looking at it. One way is reducing the carbon or greenhouse gas (GHG) emissions released as part of the core business processes, so essentially focusing on operational efficiency. The other is moving or shifting from using fossil fuels to more renewable energy sources like wind, solar, geothermal, etc.
There's a lot of interesting developments that are happening across the globe in the energy transition space. There are companies in the energy space who are transforming themselves into electricity providers, organizations are trying to leverage hydrogen as a fuel, super majors are focusing on transforming gas stations into vehicle charging stations as the world moves to electric vehicles (EVs), in the Downstream business, organizations are looking at ways to enhance customer engagement as they spend more time at charging stations, federal policies are being formulated to encourage businesses to capture carbon and store it (CCUS), etc.
Most importantly, there is an acknowledgement from Energy organizations that we need to find better ways to track, measure, allocate and exchange the GHG emissions we produce. And that's where I believe digital technology has the most important role to play. We need systems and platforms that help us capture, measure and exchange GHG emissions data in real-time.
Q: When you talk to someone in the energy space, the general consensus is the deals are going to take long, there's no money there, or the infrastructure is old. President Biden recently called for investing $2.23 trillion in innovation and for the world to work together towards a transition to clean energy and decarbonization. Considering this news, there's a lot of new money that has been committed towards this that could flow through all the way from production to consumption.
Sourabh: It's absolutely encouraging to see United States again at the forefront of climate change initiatives. There's obviously a lot that is influenced by governments and the policies that are implemented. While there is always an opportunity to do more, there are policies today that are encouraging enterprises to invest in carbon neutral initiatives. Like, 45Q Tax Credit in US, offsets about 60% of the cost incurred from CCS (carbon capture & storage).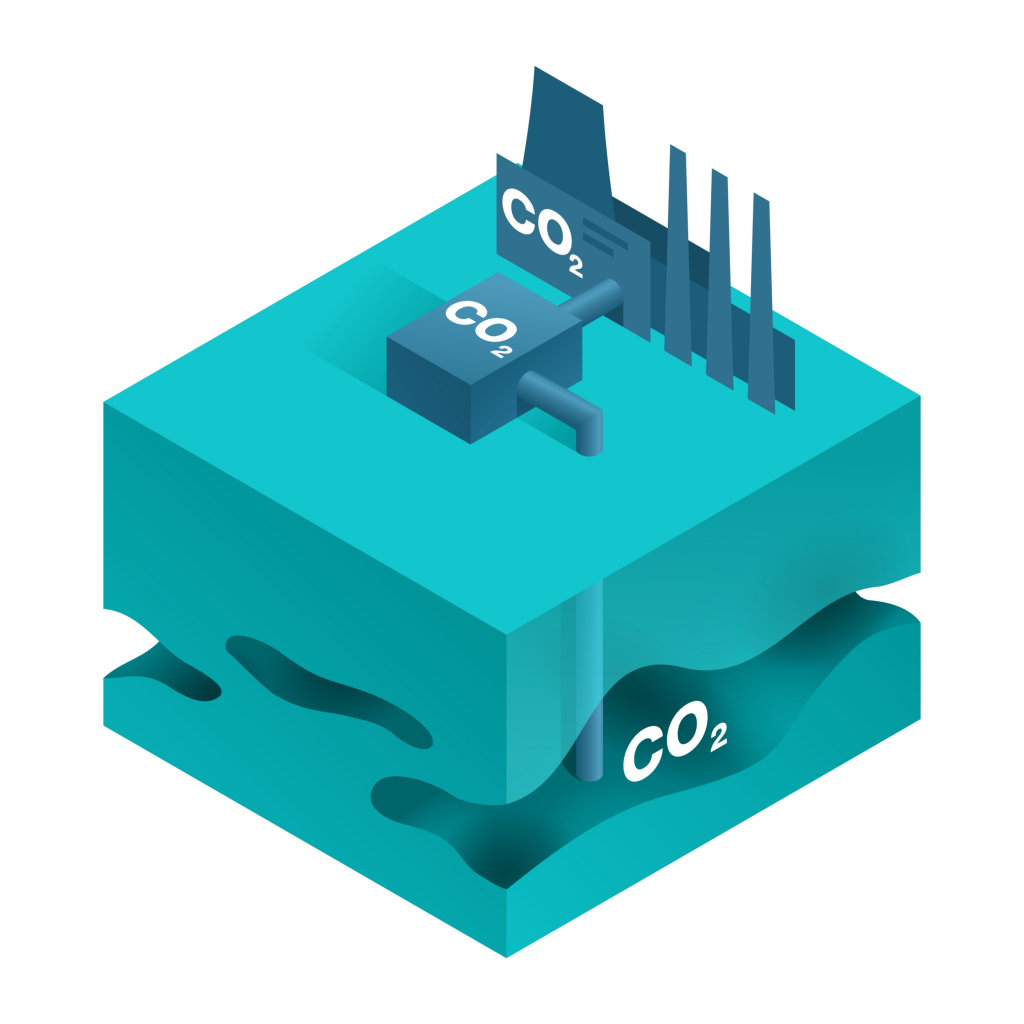 Government and individuals need to get together and keep driving towards a point which we all benefit from these carbon neutral initiatives. We must realize, it is a huge challenge today, but it will be far more if we do not do anything for our next generations.
Q: There's going to be some challenges in achieving these goals as well. From Infosys' perspective, one of the largest global systems integrators, what are the biggest challenges?
Sourabh: There are 3 top challenges:
Bringing the technology to an element where it can scale
A lot of the time when it comes to decarbonization initiatives, organizations want to just check the box. Leaving aside the intent aspect, many a times the technology adopted by enterprises limit their journey. For e.g. organizations implement a software which is more of a single point solution, and it does not scale across the assets, locations, business units, etc. Similarly, some of the solutions work well in the "lab environment" (as a prototype), however, cannot scale up to meet the business needs on the field.
Gaining the ability to accurately track, measure, and therefore act upon data
From a carbon emissions perspective, it is very important as an organization that we can accurately measure how much of emissions we are releasing. That's step number 1. If we cannot track, measure, allocate, and exchange our carbon emissions data, we certainly cannot formulate a strategy for our carbon neutral journey.
Today, when we specifically talk about Scope 3 emissions, wherein multiple organizations across the supply chain are involved, there is just no straightforward way to exchange that data.
Orchestrating the right culture and an organizational change management
Carbon culture must be brought into organizations. Workforce must be made aware (and encouraged) that this is important, and they're contributing towards a global cause. In fact, I suggest employers should provide incentives around tracking and reporting emissions data.
From my perspective, as an organization, if you bring in operational efficiency while keeping operations safe, you actually have taken the first step towards decarbonization.
And this is where platforms like Vantiq's come in. Vantiq's platform provide the ability to manage the real-time environment, to not just look at the data, but provide the analytics, alerts, and the actions. Being a platform, it allows for thousands of solutions to be created which can be scaled.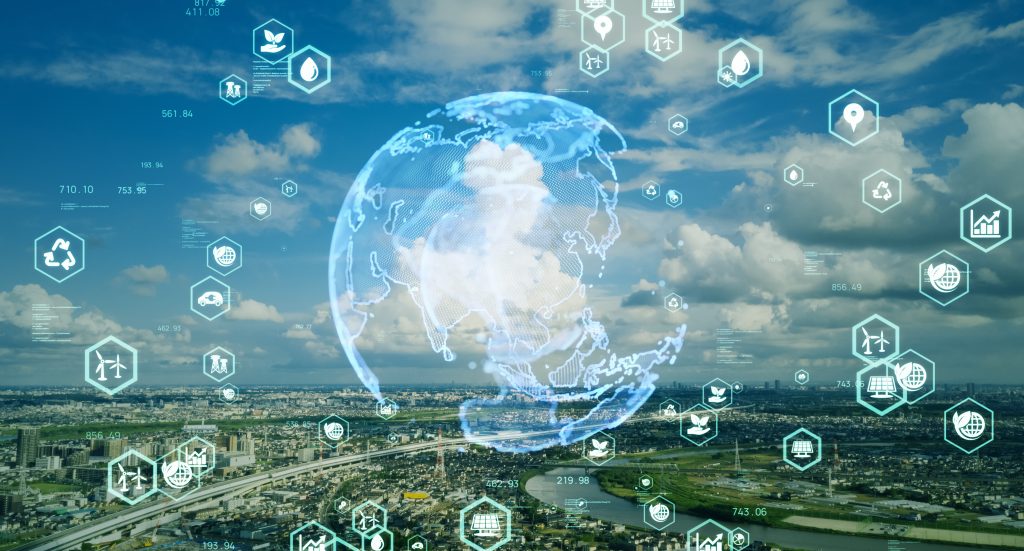 Q: We heard Infosys is working on an energy studio. Can you tell us a bit about that and where someone can go to learn about the various decarbonization solutions possible for their business?
Sourabh: We have established couple of energy studios recently, which are absolutely dedicated to the oil and gas and energy world in Houston and in London. The Studios are built on three pillars – Place, People and Partners. It is a place designed to foster collaboration, openness, and speed in exploring new ideas that can generate value above and beyond conventional business models.
Essentially, we provide an incubation center for our clients to define and structure a problem statement and then co-create a solution in an agile way. Our engagement approach helps determine if the solution needs to be scaled up or not, leveraging innovators like Vantiq to see how it can be scaled.
One of the key service offerings at the Studio is design thinking and hackathon workshops. We call them "design doing workshops" – that leverages a network of SMEs focused on a range of disciplines from O&G domain to data to design. Partners like Vantiq, who know inside and out how agile platforms can be leveraged to develop solutions, are all under one roof, giving our clients the capability to try something out quickly.
Q: What do you think would be the key value proposition that Infosys and Vantiq bring together for businesses in this industry?
Sourabh: I think the name of the game is to become smart organizations. It's speed and scale. Between Vantiq and Infosys, we provide the speed and the scale to get something done quickly, or for that matter, reject a thought process (fail fast). We also pride ourselves in our know-how of the Energy domain across the Oil and Gas value chain. The energy transition and safe operations solutions we have developed, are a testimony to that.
There is one common underlying platform that allows businesspeople to leverage the platform to create something quickly in an agile manner, put it into use, and then see whether it is effective for their organization or not. And if it is effective, rapidly implement a factory model.
Our goal is to empower Energy businesses to implement their domain specific solutions with speed and scale.
Register for Vantiq's upcoming webinar with Infosys, How Real-Time Systems Help Reduce Carbon Emissions and Achieve Safe Operations in the Oil and Gas Industry, for a deeper dive into these topics.