A couple weeks ago, Winter storm Uri ravaged a majority of the United States, leaving millions of people without power, flooded out of their homes, freezing, with no information on what to do next.  I live in Austin and experienced this firsthand. The hardest fact to accept is that this crisis could have been avoided and only occurred because the signs to implement smarter technology were ignored. It did not have to be this way.
A Firsthand Perspective
I faced a couple major hurricanes when living in Florida, including Hurricane Charley (2004) and Wilma (2005). Honestly, this experience was more difficult. Being trapped in a house without electricity, ability to leave the house, provide help to loved ones, or seek help was terrifying.
Our ice-covered street disabled travel to and from our location. We never saw a single city truck cleaning our streets or dropping sand/salt. I was unable to work for an entire week. My kids did not have school. Local supermarkets were closed as delivery trucks were unable to transport anything due to icy road conditions.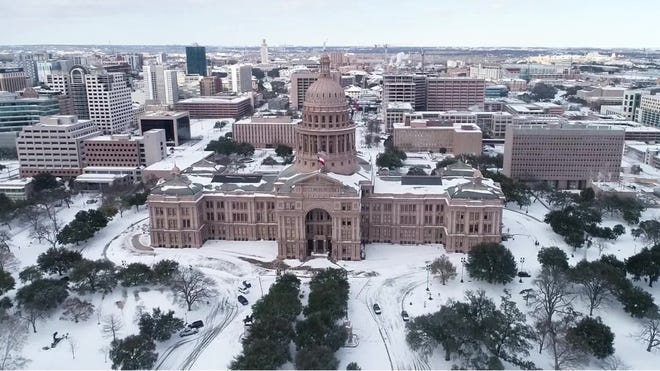 After the week was over, I realized I was actually one of the few fortunate ones that had on-and-off electricity for seven consecutive days. When electricity was available, I was able to heat my house, charge devices, etc. enough to get by. The majority of my friends were without electricity for over 48 hours and without quality water or gas for more than 24 hours.
I have a rental property that was without electricity and water for 6 days. My tenant had to stay at a friend's house for almost the entire week. Furthermore, no hotels were available. A friend told me that she was at a hotel with her husband and 5-year-old twins and had to evacuate due to bursting pipes.
One friend got very sick because her neighborhood was under the boil water mandate and she had no idea. She was without electricity for 4 days without a functioning kitchen due to bursting pipes. And sadly, her husband lost a good friend who was found dead in his house due to hypothermia.
Every day, I am hearing something new.  It breaks my heart to see the lack of love and respect towards our citizens from those whose job it is to manage vital resources and operations. Nothing that happened was a surprise. The National Weather Service was on point. We knew how much snow, sleet, and rain was expected and would combine with the abnormally low, frigid temperatures. We should and could have been prepared.
This was not the first time Texas was threatened by wintry weather. The winter freeze in December 1989 and again a decade ago in February 2011 were sure warnings that almost resulted in the loss of the entire Texas electric grid. With the increase of population and demand, Texas' leaders failed to appropriately utilize real-time technology and prepare its infrastructure despite recommendations from officials such as Houston Mayor Sylvester Turner for improvement years before.
How Real-Time Technology Can Prevent Future Crisis
Real-Time Emergency Communication to Keep the Community in the Loop
A major problem during the crisis was people didn't know what to do or get up-to-date information about how the situation was evolving. There was no system in place to alert them with the right information at the right time. There needed to be a real-time alert system for the community to know the status of the emergency response and what appropriate actions citizens should take to ensure their safety.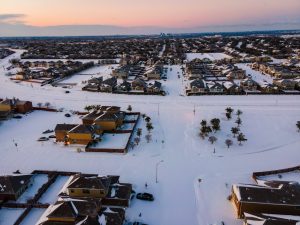 For example, if certain regions have a health advisory warning, people would be alerted to boil their water. Alerts would be sent notifying them when they can expect the grid to come back online. If people had to move, they would know where they should be routed at that moment or how they could get access to transport in the first place. If roads are rendered unsafe, the real-time status of the roads would be reported and updated when they are deemed safe. Sensors on the road relaying road condition status would aid in sending messages to emergency response to shut down roads and send locations of problem areas to nearby citizens. Incidents such as the
133-car pileup that left six people dead in Fort Worth, TX, on February 11th
would have been prevented.
A Smarter, More Dynamic Electrical Grid
The shutoff of the grid in Texas was done intentionally to avoid a potentially months-long, uncontrolled blackouts throughout the state. According to the president of ERCOT(Electric Reliability Council of Texas), Bill Magness, "It was seconds and minutes [from possible failure] given the amount of generation that was coming off the system."
In other words, Texas' grid operators had to make an educated guess on the status of the electric grid, one that came dangerously close to an "indeterminately long" crisis if they had waited any longer. It should never come to an educated guess; it should be automatic depending on environmental triggers within a real-time management system utilizing the vast number of sensors that are already embedded in this equipment.
Intelligent Monitoring and Management of Infrastructure
Evidently, Texas did not have the infrastructure to appropriately respond. But during a crisis, cities need to know where to allocate their limited resources in the most efficient manner.  A real-time smart city system would enable operators to monitor what is going on via a real-time map with knowledge of the infrastructure problems and status in real time. Other regions, such as Scotland, have implemented real-time maps to give information on road conditions, snowplows, etc.

The system would have the ability to collaborate with humans to detect problems before they become worse. Field technicians would be automatically dispatched to problem areas such as water main breaks, gas leaks, or electric lines down, and icy roads or pileups would be flagged and restricted to prevent accidents before they occur. If someone was stuck in their home, they would have the real-time status of utility/emergency vehicles with the option to request service.
An Obligation to Integrate Real-Time Technology
The most important technology is the kind that can save lives. Infrastructure and government leaders have an obligation to innovate and prevent something as unnecessary as what happened in Texas. This is not a one off. We need to think of these systems differently and leverage technology to help save lives by creating a safer, smarter, and sustainable environment. Technology companies are here to help show the way.