As we fast approach the year-end festivities, most of us are scrambling to purchase gifts and prepare for the Christmas holidays. Moving forward though, shopping trips will no longer be quite the same as we look into creating safer, more efficient, and smarter integrated retail ecosystems. Below are a few of the many ways in which real-time technology can facilitate this shift.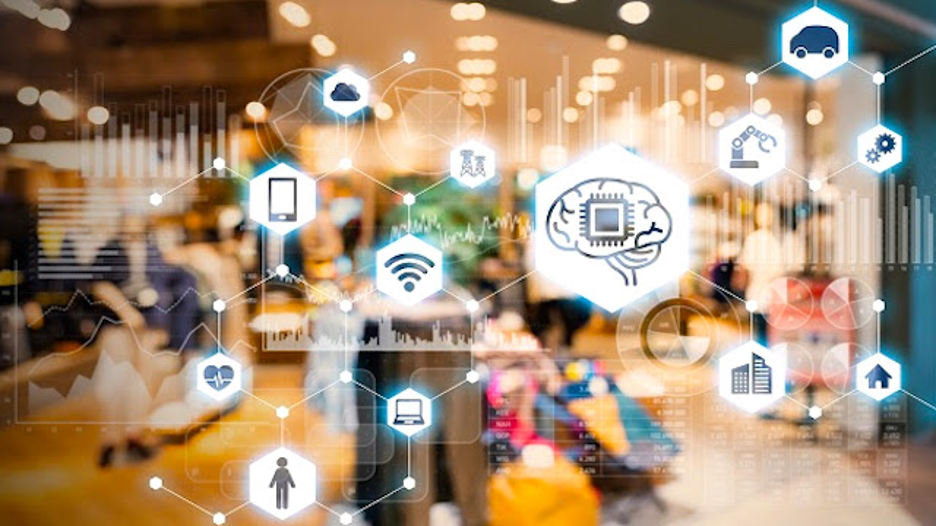 1. Real-Time Management of Shoppers and Diners
The fight against the pandemic has not ended, but real-time technology can ensure shopping is less stressful during the holidays by limiting the number of people inside stores at any one time. Visitor numbers can easily be tracked using a real-time application that alerts staff when there is congestion in an area, if the store has reached its capacity, or if social distancing procedures are not being followed.
In the restaurant industry, reservations and table allocation can also easily be monitored by implementing real-time applications. The wait team can even utilize POS connectivity to access real-time data like live checks and total spend of each table to encourage a smoother dining and check out experience.
2. Intelligent Shopping Services
A smart shopping cart is no longer a thing of the future! The concept has been materialized and proven to be very effective and convenient for shoppers both before and after the pandemic.
One of Vantiq's partners, Cust2Mate, in Israel is now providing a real-time interactive shopping experience using smart shopping cart technology.
Cust2Mate's solution provides customers with in-store navigation based on their shopping list, enabling them to shop with ease, leading them around overpopulated areas. Also, instead of waiting in long checkout lines, customers place products in their basket and pay on the shopping cart as they exit the store, easing traffic flow and decreasing wait times across the store.
3. Last-Mile Delivery
Last-mile delivery companies are a relatively new injection to the commercial space and are already becoming very important in the consumer shopping journey. This last leg is crucial as it is the point that matters the most to any retail customer: actually receiving the goods.
It is common for shops or supermarkets to outsource this final step of the order process to a third party delivery vendor. Because of this sometimes orders get lost or delivery information is not communicated until many days after the fact. By using real-time technology, customers can be alerted to the shipping information of the package from the moment it leaves the warehouse to when they receive it in their hands.
Real-time technology also enables retailers to intervene as soon as an abnormal activity is detected, such as a lost shipment or delays due to an unexpected situation. Retailers or customers can then immediately decide what should happen next, and what recovery steps need to happen to complete the shopping journey.
Futureproofing Retail With a Rapid Innovation Platform
Retail environments today must take advantage of new technologies such as IoT devices, artificial intelligence, and edge computing, to be able to stay competitive and adapt to changes in the consumer landscape. The pandemic has made this an even higher priority.
See how you can maximize the potential of next-generation technologies to kickstart your digital transformation in the whitepaper, The Connected Industries Integration Platform by Vantiq CTO, Paul Butterworth.