VANTIQ Named SIIA Business Technology CODiE Award Finalist for Best Platform as a Service
The VANTIQ platform earns prestigious industry recognition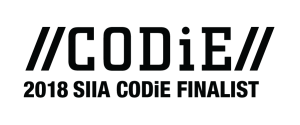 May 5, 2018 — VANTIQ, provider of the high-productivity platform for event-driven, real-time applications, today announced that the VANTIQ platform was named a 2018 SIIA CODiE Awards finalist in the Best Platform as a Service category. Finalists represent the best products, technologies, and services in software, information and business technology.
VANTIQ enables the real-time enterprise by providing the only truly dynamic platform for quickly and easily creating transformative, digital applications that drive your agile business in real time. Founded in 2015 by renowned tech industry veterans Marty Sprinzen and Paul Butterworth, VANTIQ enables those involved in creating mission-critical digital business applications to benefit from dramatically reduced time-to-market, significantly lower development and maintenance costs, and maximum agility in response to dynamic market requirements.
The SIIA CODiE Awards are the premier awards for the software and information industries and have been recognizing product excellence for over 30 years. The awards offer 91 categories that are organized by industry focus of education technology and business technology. The VANTIQ platform was honored as one of 167 finalists across the 52 business technology categories.
"The 2018 CODiE Award finalists are some of the most innovative, high-impact products in the market. We are happy to recognize these products and the power they have to transform the future of how we do business." said Ken Wasch, President of SIIA.
"We are really pleased to be named as a finalist against some incredibly tough competition," said Marty Sprinzen, VANTIQ CEO. "The judges clearly recognized that we are not only a great high-productivity, low-code application platform, but that we are one of the only ones focused on building event-driven, real-time applications that are critical to digital transformation initiatives."
The SIIA CODiE Awards are the industry's only peer-recognized awards program. Business technology leaders including senior executives, analysts, media, consultants and investors evaluate assigned products during the first-round review which determines the finalists. SIIA members then vote on the finalist products and the scores from both rounds are tabulated to select the winners. Winners will be announced during the  Business Technology CODiE Award Celebration at the SIIA Annual Conference & CODiE Awards, June 12 in San Francisco.
Details about each finalist are listed at http://www.siia.net/codie/Finalists
About the SIIA CODiE™ Awards
The SIIA CODiE Awards is the only peer-reviewed program to showcase business and education technology's finest products and services. Since 1986, thousands of products, services and solutions have been recognized for achieving excellence.  For more information, visit siia.net/CODiE.
SIIA Communications Contact: Benjamin Price, 703.909.4034, [email protected]
VANTIQ Contact: Dana Dye, 415.928.1310, [email protected]
This website uses cookies to provide you with a better user experience. By using our site you agree to the use of cookies as described by our cookie policy. If you do not want to accept all cookies from our website, please see our cookie policy on how to modify the types of cookies that are accepted by your browser client.
This website uses cookies to provide you with a better user experience. By using our site you agree to the use of cookies as described by our cookie policy. If you do not want to accept all cookies from our website, please see our cookie policy on how to modify the types of cookies that are accepted by your browser client.