VANTIQ Leads Creation of Japan EDA Consortium
Tokyo, Japan – November 27, 2018 – VANTIQ hosted a successful event to kick off the creation of the new Japan EDA Consortium in Tokyo with an audience of 180+ people composed of senior IT execs and end users from large Japanese companies focused on developing and promoting event driven architectures. The event encouraged open dialogue about the technological future of enterprises and fostered learning for all attendees.
You can view the Japanese press release here.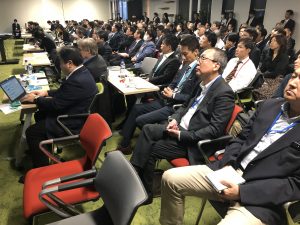 This website uses cookies to provide you with a better user experience. By using our site you agree to the use of cookies as described by our cookie policy. If you do not want to accept all cookies from our website, please see our cookie policy on how to modify the types of cookies that are accepted by your browser client.
This website uses cookies to provide you with a better user experience. By using our site you agree to the use of cookies as described by our cookie policy. If you do not want to accept all cookies from our website, please see our cookie policy on how to modify the types of cookies that are accepted by your browser client.