VANTIQ Expands Executive Team to Drive Growth
SAN FRANCISCO — Dec. 12, 2017 — VANTIQ the high-productivity platform for event-driven, real-time applications, today announced it has appointed a new member to its leadership ranks. This strategic new hire will help drive the continuing success of the company's marketing and sales teams as VANTIQ gains increasing visibility and traction on a global scale.
Blaine Mathieu joins VANTIQ as chief marketing officer. In this role, Mathieu will lead global marketing strategy, programs and operations – showcasing the unique value of the VANTIQ platform – as the company continues to enter new geographic markets, sign major enterprise clients, and leverage partnerships with systems integrators.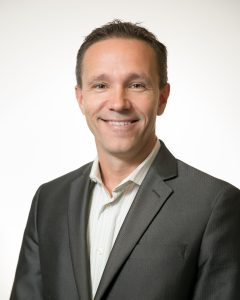 With more than two decades' tenure in marketing leadership roles, Mathieu brings talent and experience in helping emerging companies launch disruptive new technologies and position themselves to meet market demands. Prior to joining VANTIQ, Mathieu was a CMO consultant at respected management consulting firm Chief Outsiders, and held the combined position of chief marketing officer and chief product officer at big data analytics company GoodData. Earlier stints at Gartner and Adobe formed the foundation for Mathieu's success in the enterprise software segment.
"VANTIQ offers an impressive and comprehensive platform that can power a company's enterprise nervous system. It's amazing to see the reactions and excitement from prospects after a single demo," commented Mathieu. "As the first and only high-productivity development platform for event-driven, real-time collaborative applications, we are aggressively pursuing a global go-to-market strategy to ensure we build on our advantage in this emerging category."
VANTIQ cofounder and CEO Marty Sprinzen commented, "Blaine is joining our leadership team at an ideal time. He brings the right mix of skills and experience, as well as the hands-on approach to success that will put even more rocket fuel behind VANTIQ's market traction and overall momentum."
About VANTIQ
VANTIQ, the company that powers real-time business operations, provides the only truly dynamic platform for quickly and easily creating transformative, event-driven applications to drive your agile business operations in real time. Founded in 2015 by renowned tech industry veterans Marty Sprinzen and Paul Butterworth, VANTIQ enables those involved in mission-critical business operations to benefit from a new breed of real-time applications with dramatically reduced time-to-market, significantly lower development and maintenance costs, and maximum agility in response to constantly-changing operational requirements. For more information, visit VANTIQ.com.
This website uses cookies to provide you with a better user experience. By using our site you agree to the use of cookies as described by our cookie policy. If you do not want to accept all cookies from our website, please see our cookie policy on how to modify the types of cookies that are accepted by your browser client.
This website uses cookies to provide you with a better user experience. By using our site you agree to the use of cookies as described by our cookie policy. If you do not want to accept all cookies from our website, please see our cookie policy on how to modify the types of cookies that are accepted by your browser client.