Constellation Research Recognizes VANTIQ in IoT ShortList Report
September 25, 2018 – Constellation Research recognizes VANTIQ as an IoT platform focused on customer experience with a strong end-to-end ecosystem strategy.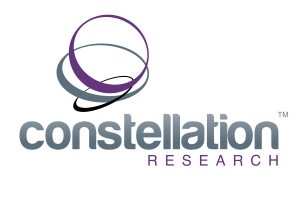 Click here to view the report.
Threshold Criteria:
Constellation considers the following criteria for these solutions:
End-to-end ecosystem strategy
Reliably scale to billions of devices and trillions of messages
Manages up to 500,000 assets and 100,000 device messages per second
Cloud infrastructure as a white-label subscription service
Web-scale processing, analytics and machine intelligence
Ultra-low latency
Augmented reality integration
Messaging broker supports connections using native MQTT and WebSockets MQTT Pre-built integrations to major CRM and CX systems
About Constellation Research: 
Constellation Research is a technology research and advisory firm based in Silicon Valley  delivering strategic guidance to companies seeking to transform their businesses through the early adoption of disruptive technology. Constellation analysts draw on their experience as practitioners to deliver pragmatic advice to CXOs leading digital transformation within their organizations. Constellation's mission is to conduct research on emerging technologies, identify and validate trends, and empower our clients to succeed in the digital economy. Clients include boards of directors, C-suite executives, line-of-business leaders, and IT visionaries who are not afraid to challenge the status quo.
About VANTIQ:
VANTIQ, the company that powers real-time business operations, provides the only truly dynamic platform for quickly and easily creating transformative, event-driven applications to drive your agile business operations in real time. Founded in 2015 by renowned tech industry veterans Marty Sprinzen and Paul Butterworth, VANTIQ enables those involved in mission-critical business operations to benefit from a new breed of real-time applications with dramatically reduced time-to-market, significantly lower development and maintenance costs, and maximum agility in response to constantly-changing operational requirements. For more information, visit www.vantiq.com
Media contact:
Dana Dye   +1-415-928-1310   [email protected]
This website uses cookies to provide you with a better user experience. By using our site you agree to the use of cookies as described by our cookie policy. If you do not want to accept all cookies from our website, please see our cookie policy on how to modify the types of cookies that are accepted by your browser client.
This website uses cookies to provide you with a better user experience. By using our site you agree to the use of cookies as described by our cookie policy. If you do not want to accept all cookies from our website, please see our cookie policy on how to modify the types of cookies that are accepted by your browser client.