Beijing Event Driven Architecture (EDA) Consortium – Accelerating Enterprises' Digital Transformation
Beijing – July 31, 2019, – VANTIQ, in association with the Event Driven Architecture (EDA) Consortium, held a successful event in Beijing on the topic of "How EDA Accelerates Enterprises' Digital Transformation". More than 50 industry and enterprise technology leaders attended this event. Speakers included Senior Architect from CNOOC, Project Manager from Capital Heat and Senior EDA Architect from VANTIQ, they gave outstanding speeches, interesting yet practical.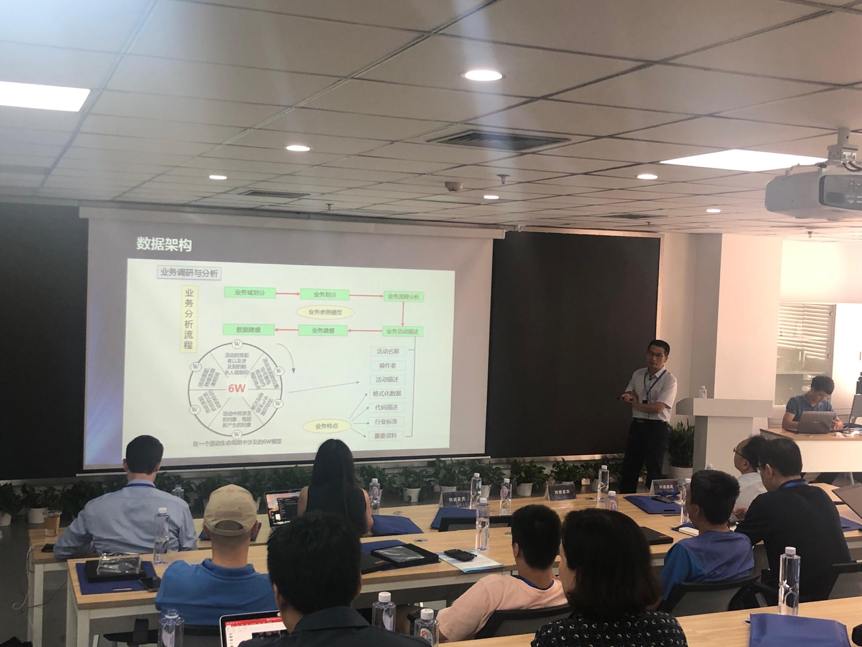 Mr. Erik Walenza-Slabe, General Secretary of EDA Consortium, briefly introduced the EDA Consortium, and talked about the importance and advantages of EDA.
He stated that the existing database architecture has two disadvantages: "99% unused data fills up the storage space" and "high latency of data lookup makes real-time computing difficult to implement". Therefore, real-time event-driven architecture is a powerful tool to help small, medium and large enterprises make rapid digital transformation.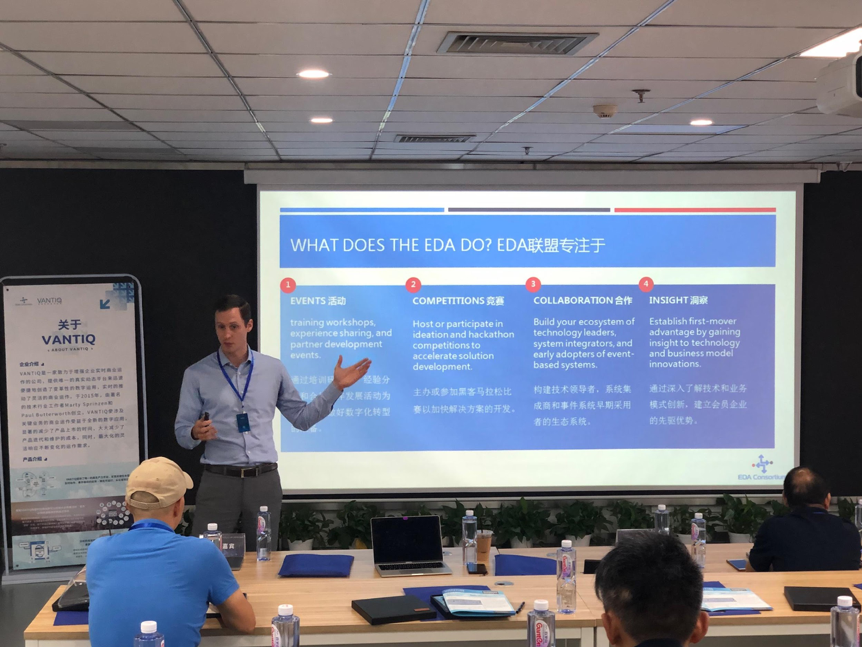 So, why do companies need digital transformation? What are the other advantages/benefits that EDA can bring to enterprises?
EDA Enables Enterprises' Agile Development
To answer all the questions above, Liu Xiaoguo, Senior EDA architect from VANTIQ, was invited to share "How to develop EDA applications with agility".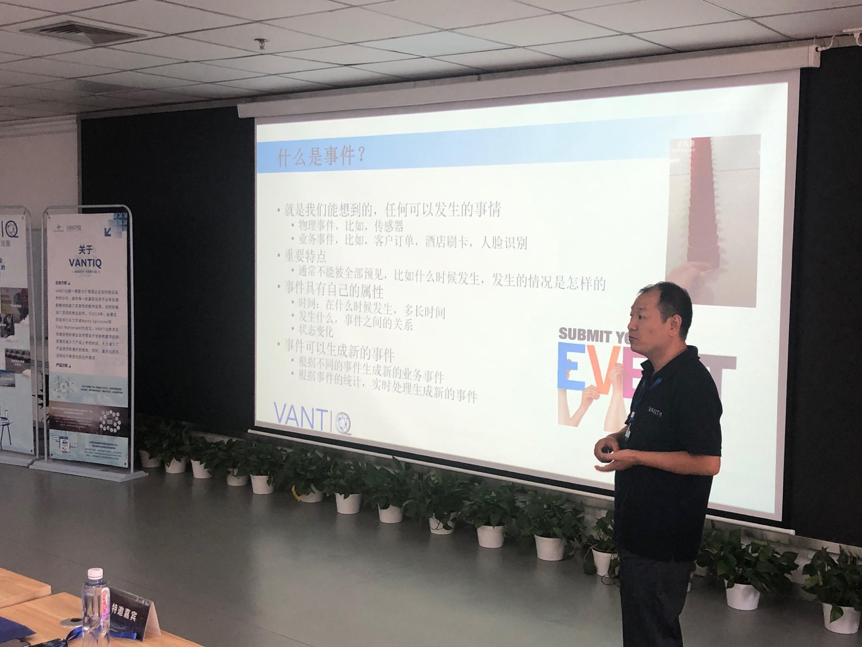 "Event-driven architecture is more agile than a request-response system, because developers can change any EDA component without changing the others. A number of advantages confirm that event-driven architecture provides more possibilities for agile enterprise application development."
EDA Accelerates Enterprises' Digital Transformation
Digital transformation is a pressing need for all enterprises that want to break the mold, the difficulties and problems may vary depending on company size and industry.
A special guest—-Wang Song, the CEO of Capital Heat, shared how their company carries out digital transformation, from industrial analysis to software engineering and overall company structure.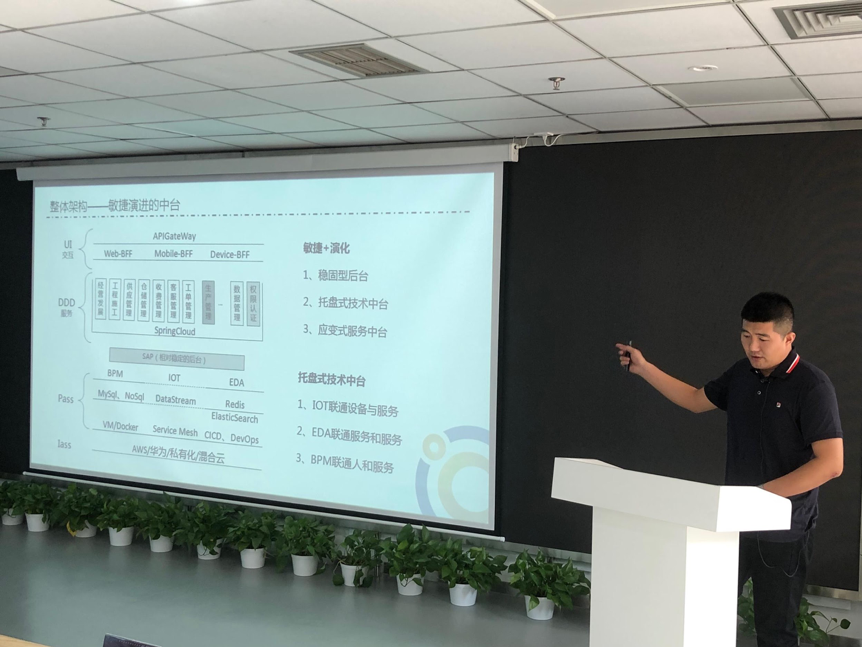 From Song's shared case, he points out that obviously digital transformation and evolution takes time, and there will be challenges along the way. But this is the process to success.
The participants had a lively discussion during the networking session at the event. We believe that this event gave a lot of inspiration to the participants.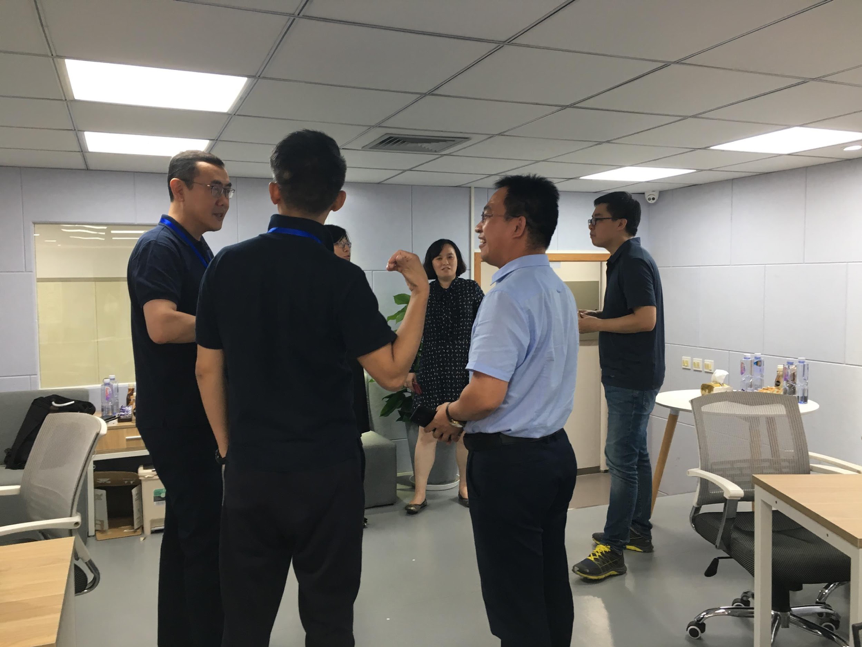 By the end of the event it was clear that VANTIQ is the best platform to help companies with their digital transformation.
The Core Design Concept of VANTIQ's Technology
The VANTIQ platform provides rapid application development based on event-driven architecture.
The core concept of VANTIQ's technology is to use low-code tools and abstractions to significantly reduce the amount of work required to build real-time, event-driven software applications, allowing enterprises to structure and implement complex applications with ease and agility.
VANTIQ automatically generates low-level code and infrastructure (such as communication, distribution, recovery, performance, availability). Thus, significantly reducing the need for expertise while allowing for more flexible real-time application development.
This website uses cookies to provide you with a better user experience. By using our site you agree to the use of cookies as described by our cookie policy. If you do not want to accept all cookies from our website, please see our cookie policy on how to modify the types of cookies that are accepted by your browser client.
This website uses cookies to provide you with a better user experience. By using our site you agree to the use of cookies as described by our cookie policy. If you do not want to accept all cookies from our website, please see our cookie policy on how to modify the types of cookies that are accepted by your browser client.