The 5 Steps Toward Pervasive Event-Driven Architecture, a new report from Gartner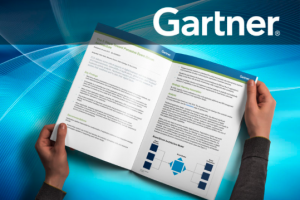 Traditional application design, which is based on developer-centric APIs, has delivered significant improvements in organizational agility. But, when facing the complex, real time needs of digital business, the API-centric request-driven model alone hits its limits. 
Applications become harder to scale and the web of connected APIs becomes harder to manage, leading to ever-more tightly coupled systems. To move beyond the connected APIs and enable more scalable, contextual and responsive digital business, organizations must add event-driven architecture (EDA) to the core of their platform and design capabilities. 
Read the report and learn more. 
This website uses cookies to provide you with a better user experience. By using our site you agree to the use of cookies as described by our cookie policy. If you do not want to accept all cookies from our website, please see our cookie policy on how to modify the types of cookies that are accepted by your browser client.
This website uses cookies to provide you with a better user experience. By using our site you agree to the use of cookies as described by our cookie policy. If you do not want to accept all cookies from our website, please see our cookie policy on how to modify the types of cookies that are accepted by your browser client.