Last week a team from VANTIQ attended the Enterprise Transformation Canada Exchange held in Quebec City by nGage Events over the course of three days. The VANTIQ team agreed this was one of the best VANTIQ events we had ever been to!
Having personally attended at least half-a-dozen nGage events over the last three years – and this particular event 3 years in a row – we have really seen a difference this time around. Three years ago, topics like IoT, AI, and distributed computing – not to mention Event-Driven Architecture (EDA) – were all still mostly in the innovation lab. This is definitely no longer the case.
The CIOs and other technology leaders attending the event truly get it now and are either already doing real projects using these technologies (not just POCs) – or at least know for sure they need to get on it right away or get left behind. Truly different feeling than a few short years ago.
We came away with half a dozen serious near-term opportunities to follow up on, and probably a dozen more longer-term ones. A few examples included
Automation of a major Canadian airport
A large Canadian university that wants to implement smart city IoT use cases
A global energy company that is working to enable powerful human-machine collaborations in the field service of many core systems
A military contractor using object recognition to ensure the safety of their workers
A few highlight photos:
Me delivering a keynote early in the event to set up future discussions around IoT and AI-enabled real-time applications. These topics became a repeated theme during the event.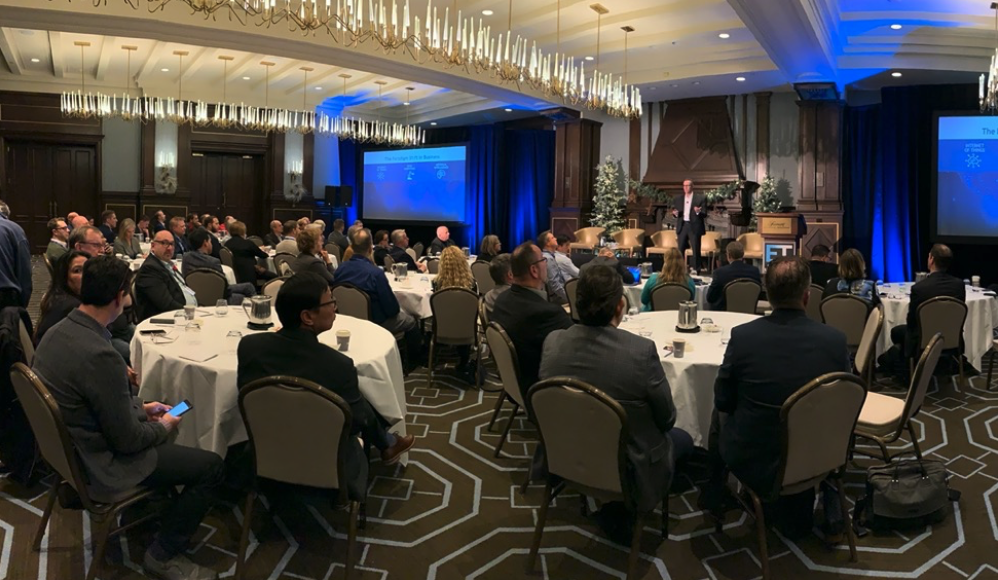 Later, we provided a demo/tutorial of VANTIQ and EDA during four workshops. The overwhelming interest in the topic meant that we had the highest-rated workshops by attendees.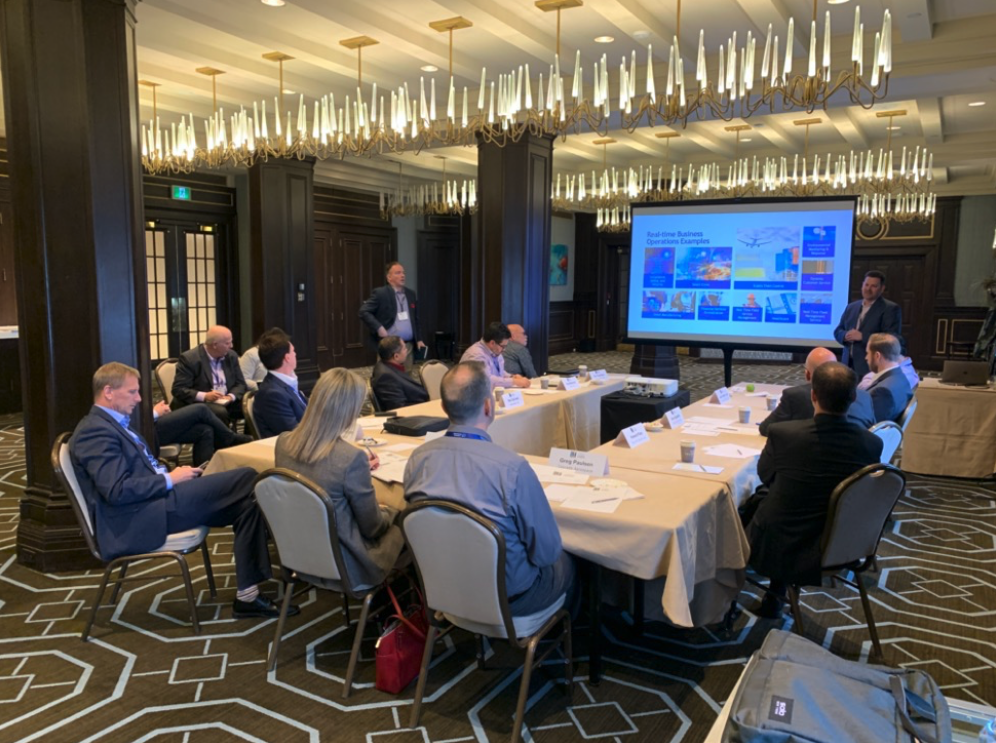 One of the best things about nGage events is they facilitate engaging 1:1s between the sponsors and the attendees. Here is a shot of the VANTIQ tables getting ready for the after-lunch rush.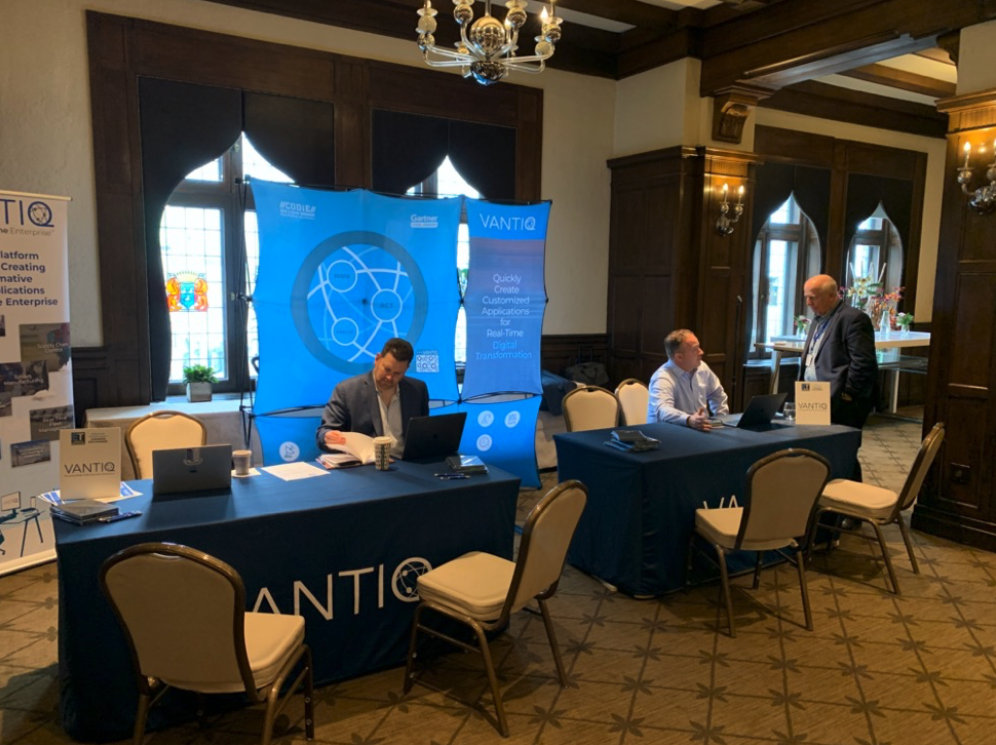 Being in Canada reminded me of the old Wayne Gretzky saying to "skate to where the puck is going, not where it has been." Of course, the payoff comes when you actually get to the puck. It seems quite obvious to me that technology and business leaders have truly reached the 'puck' of event-driven applications and are beginning to score goals.