Hot on the heels of the recent announcement of the strategic partnership between VANTIQ and SoftBank Corp., I had the opportunity to attend the annual SoftBank World 2019 event in Tokyo, Japan. What an experience it was! Let me share the event highlights with you primarily through photos – but definitely also do watch the short video at the bottom of this blog post.
To start with, the event expo hall was full of amazing vendors showing off solutions primarily related to IoT or AI/machine learning. I have rarely seen an expo hall so busy.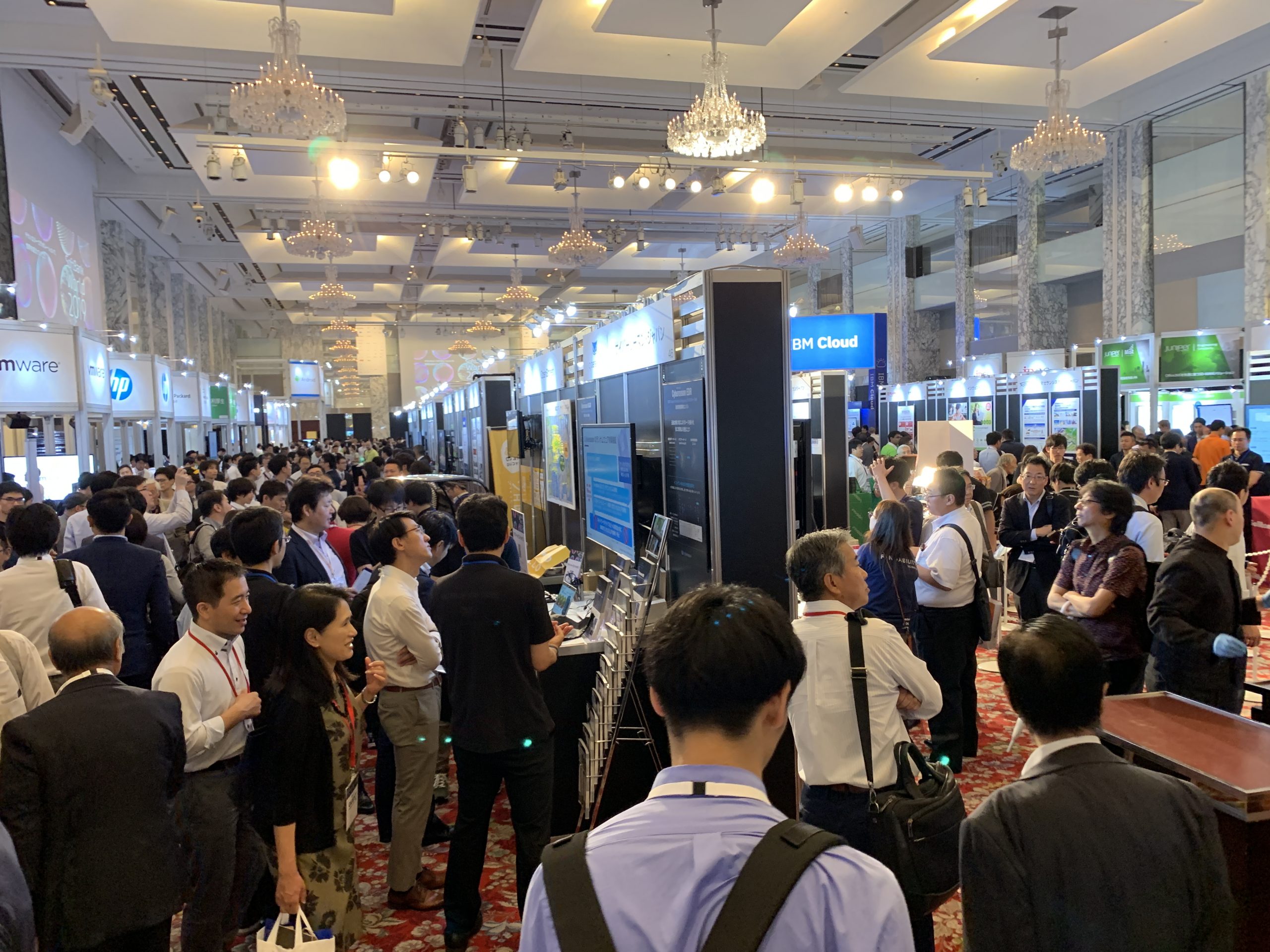 The highlight was definitely SoftBank's own booth, taking up one entire end of the hall. One whole side of the booth featured Smart Building and Smart City applications built in coordination with VANTIQ.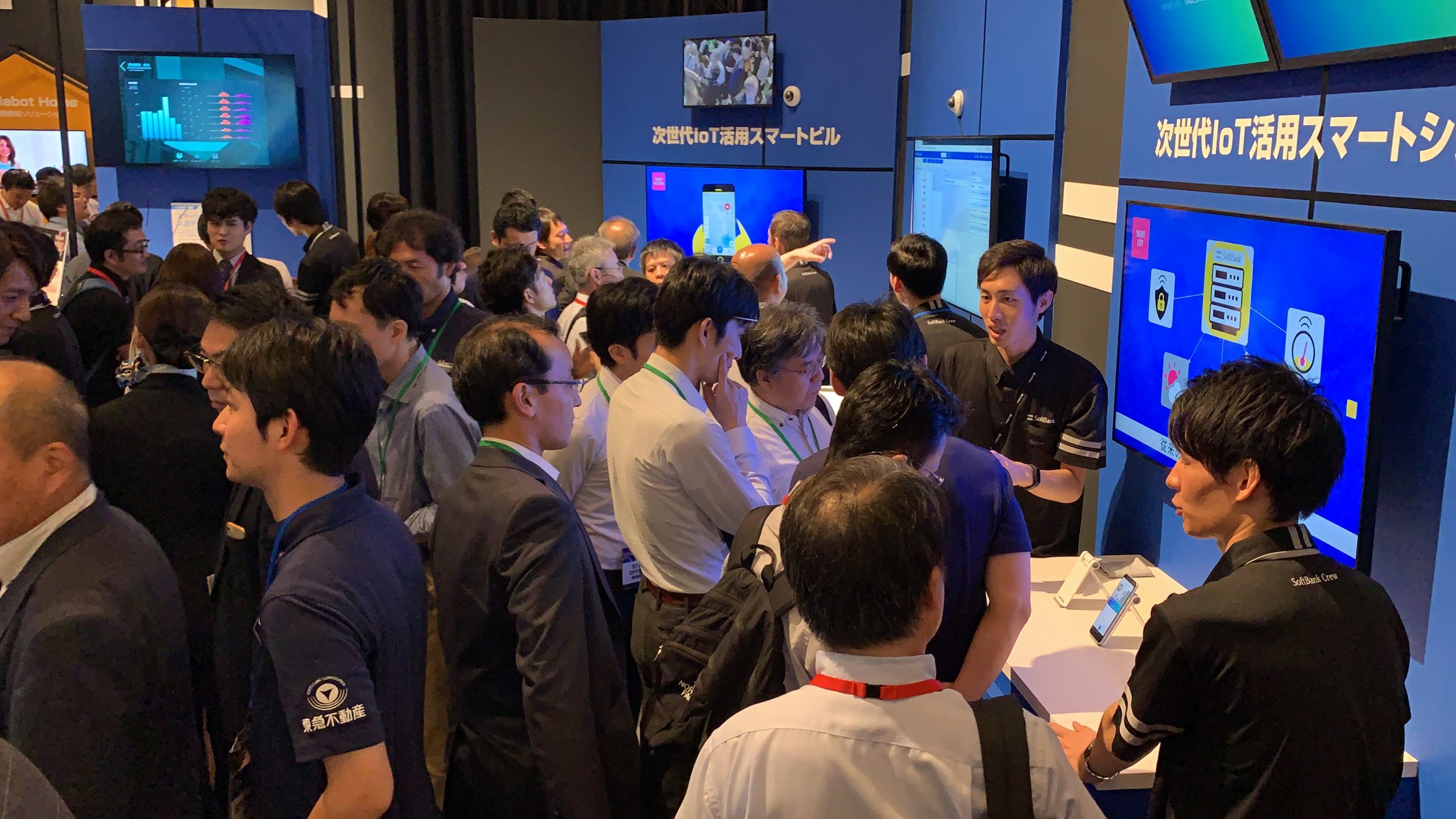 Both live applications and conceptual videos were shown, detailing how SoftBank and VANTIQ will work together to enable the smart cities of the future using real-time, event-driven applications enabled by IoT and artificial intelligence.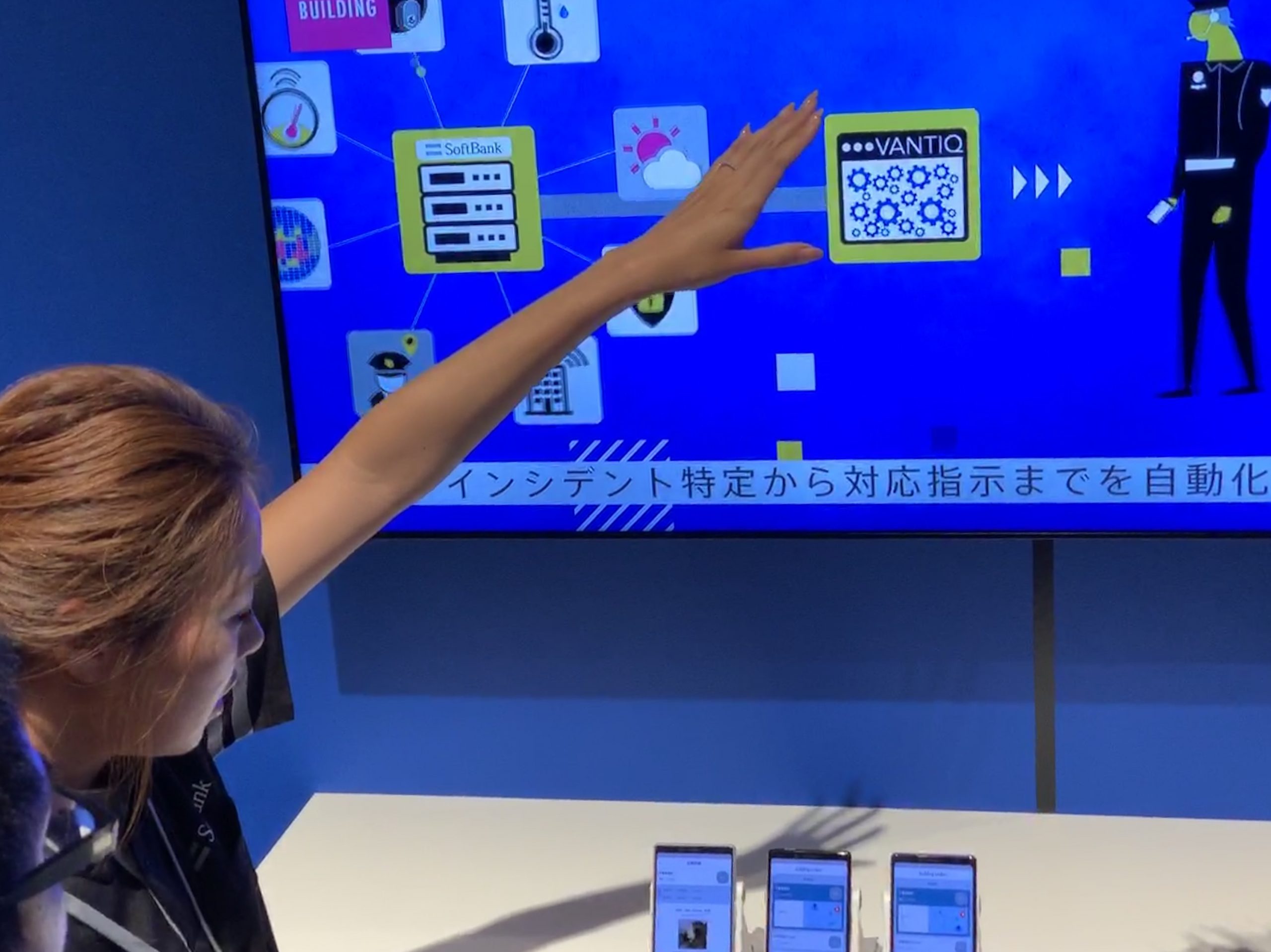 SoftBank also used the event to officially announce its new headquarters in Tokyo, scheduled to open next May.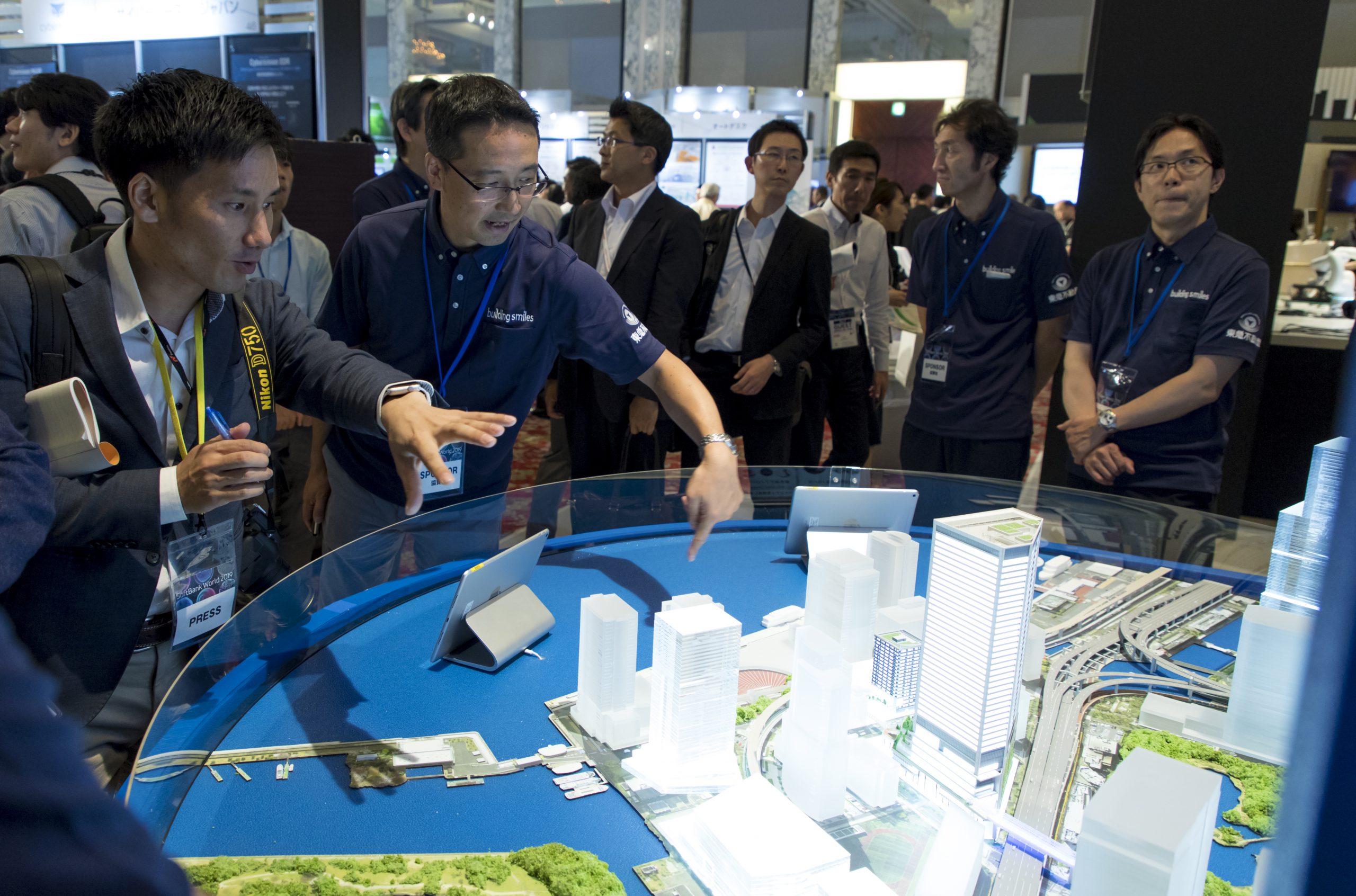 Speaking of SoftBank's new headquarters, one of the most popular VANTIQ demonstrations included a digital twin of the lobby of the new HQ, which simulated people moving around the room and interacting with the Smart Lobby application in real time. The scenario included registered and unregistered guests, intruders on a watch-list, employees, and security personnel, all acting in real time based on the events that were unfolding in the simulation. We look forward to implementing this application in SoftBank's real lobby when the building is ready.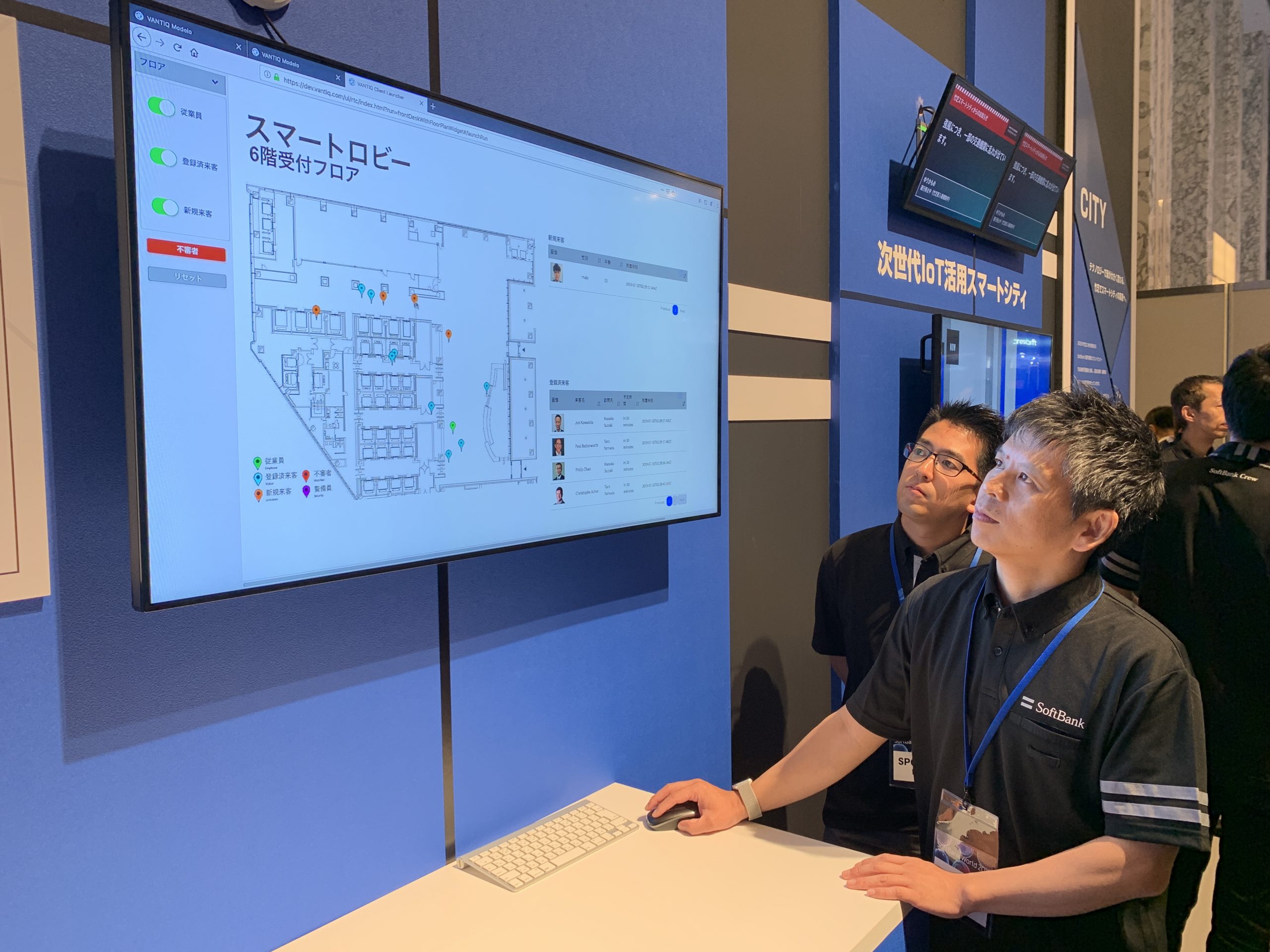 Around noon on the first day, VANTIQ CEO Marty Sprinzen and Mr. Hironobu Tamba, SoftBank's VP and Head of their Smart IoT and AI Division – and new VANTIQ board member – met to shake hands over our partnership agreement and discuss future plans for our two companies together.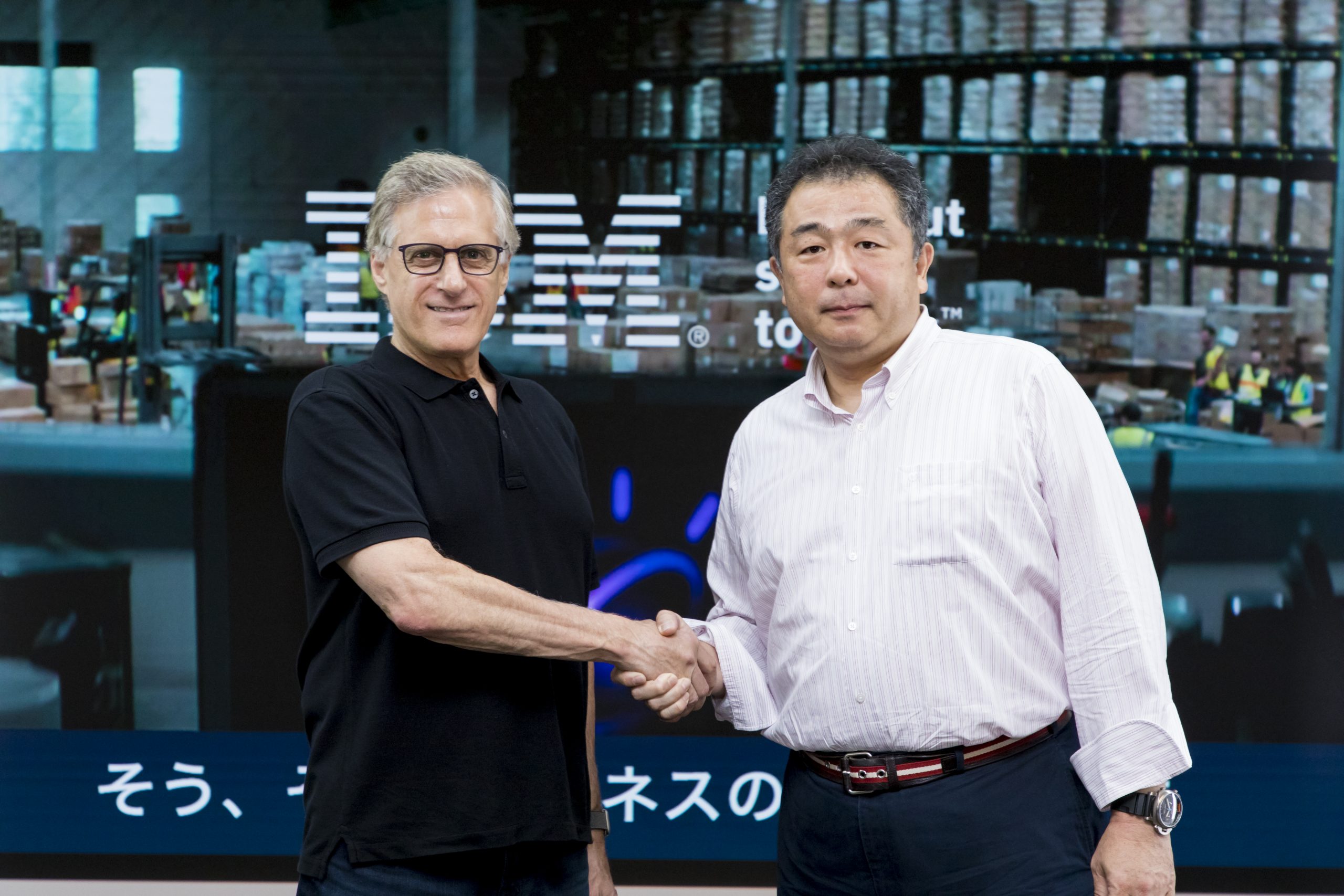 Later that afternoon, Marty provided his keynote presentation to a standing-room only crowd.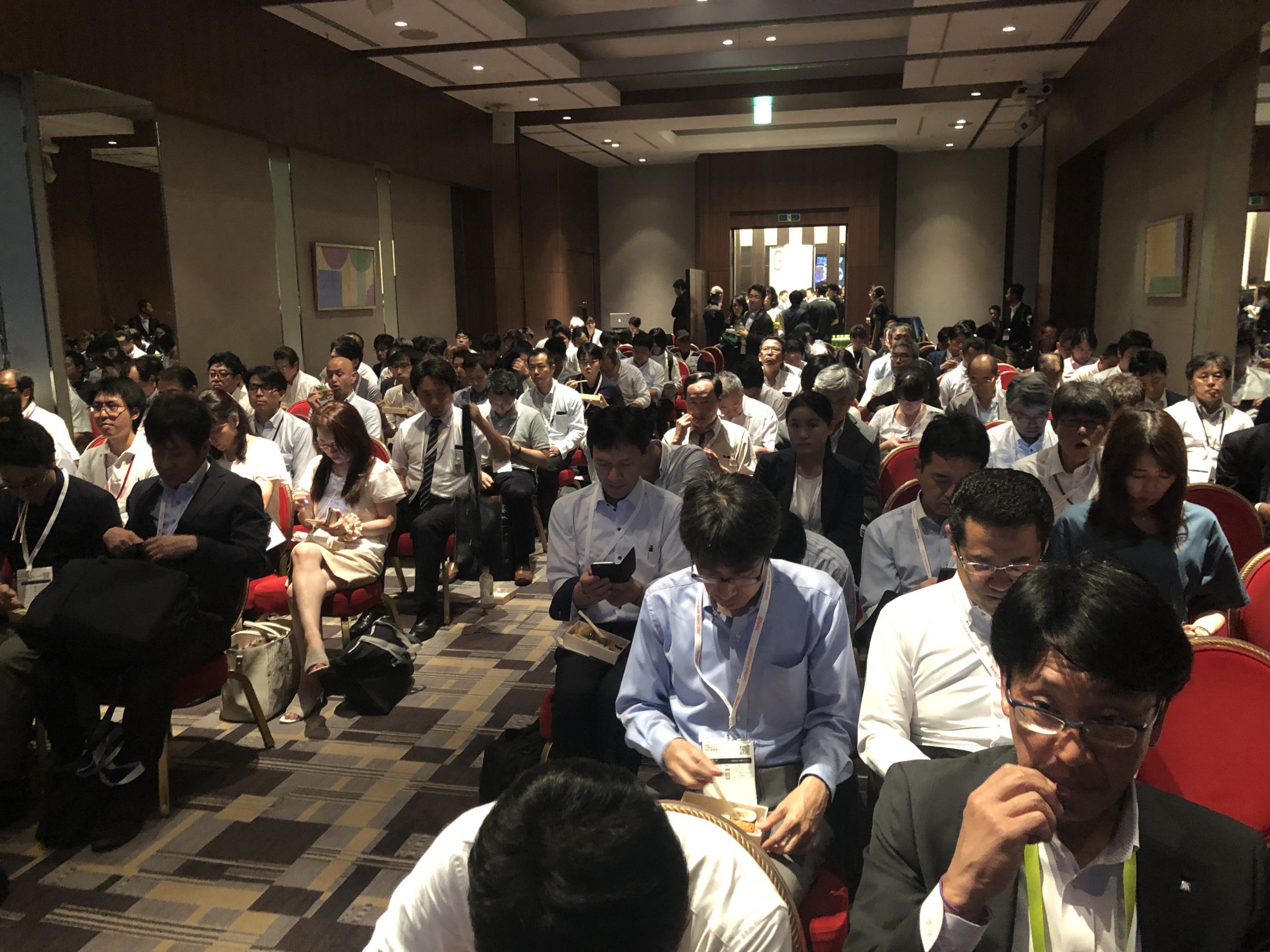 The keynote included his perspective on the future of event-driven applications, the requirement for event-driven architectures, the necessity of edge computing, and the role of AI in real-time applications involving human-machine collaboration. Joining him on stage was VANTIQ's Japan GM, Takashi Yanagihara.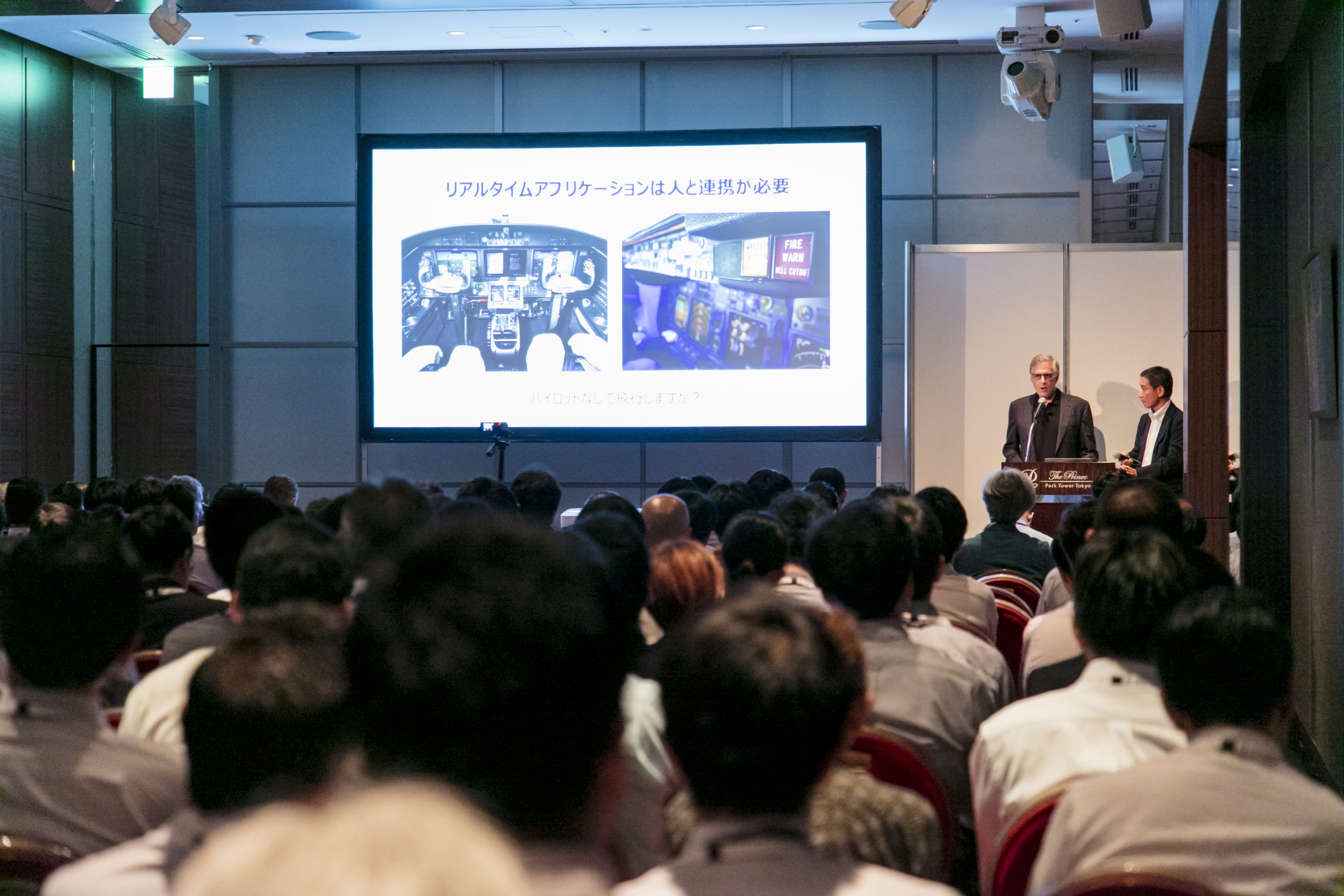 Bringing the event to a close was an incredible presentation by the COO of SoftBank Corp., Mr. Yasuyuki Imai. In the large event hall, Imai-san started by reviewing future Mobility-as-a-Service initiatives in conjunction with Japan Rail and Smart Building systems with Tokyu Fudosan, one of the largest commercial property developers in Japan. Executives from both companies joined Imai-san on the stage to discuss their joint projects. Then Imai-san unveiled how SoftBank was going to technically execute against these opportunities. And guess whose solution he chose to highlight?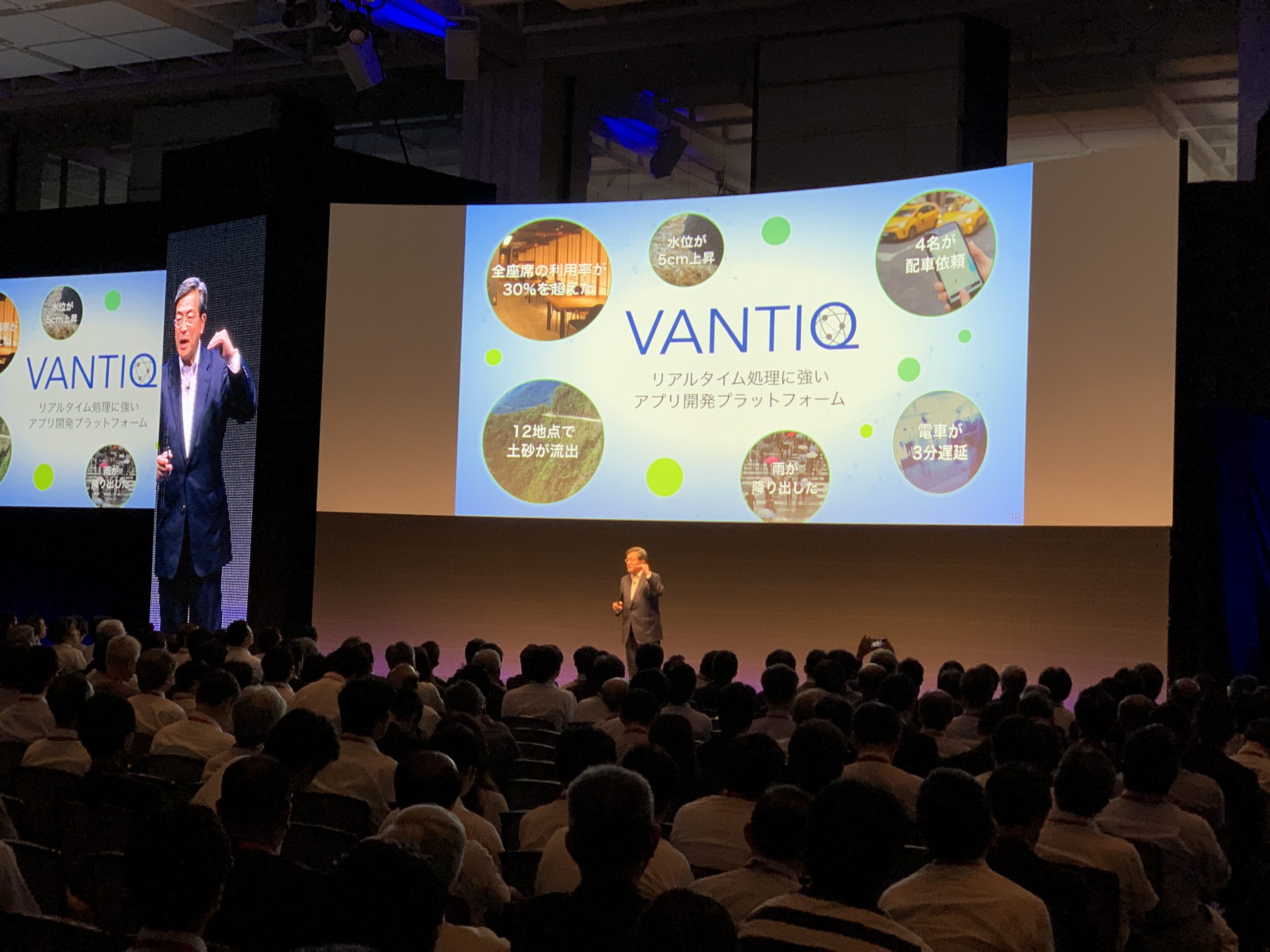 Imai-san then spent 10 minutes describing how VANTIQ would fit into the overall SoftBank solution, both as an advanced event broker connecting together various parts of the system in real time, and also as the rapid, agile application development platform that the real-time applications would actually be built on.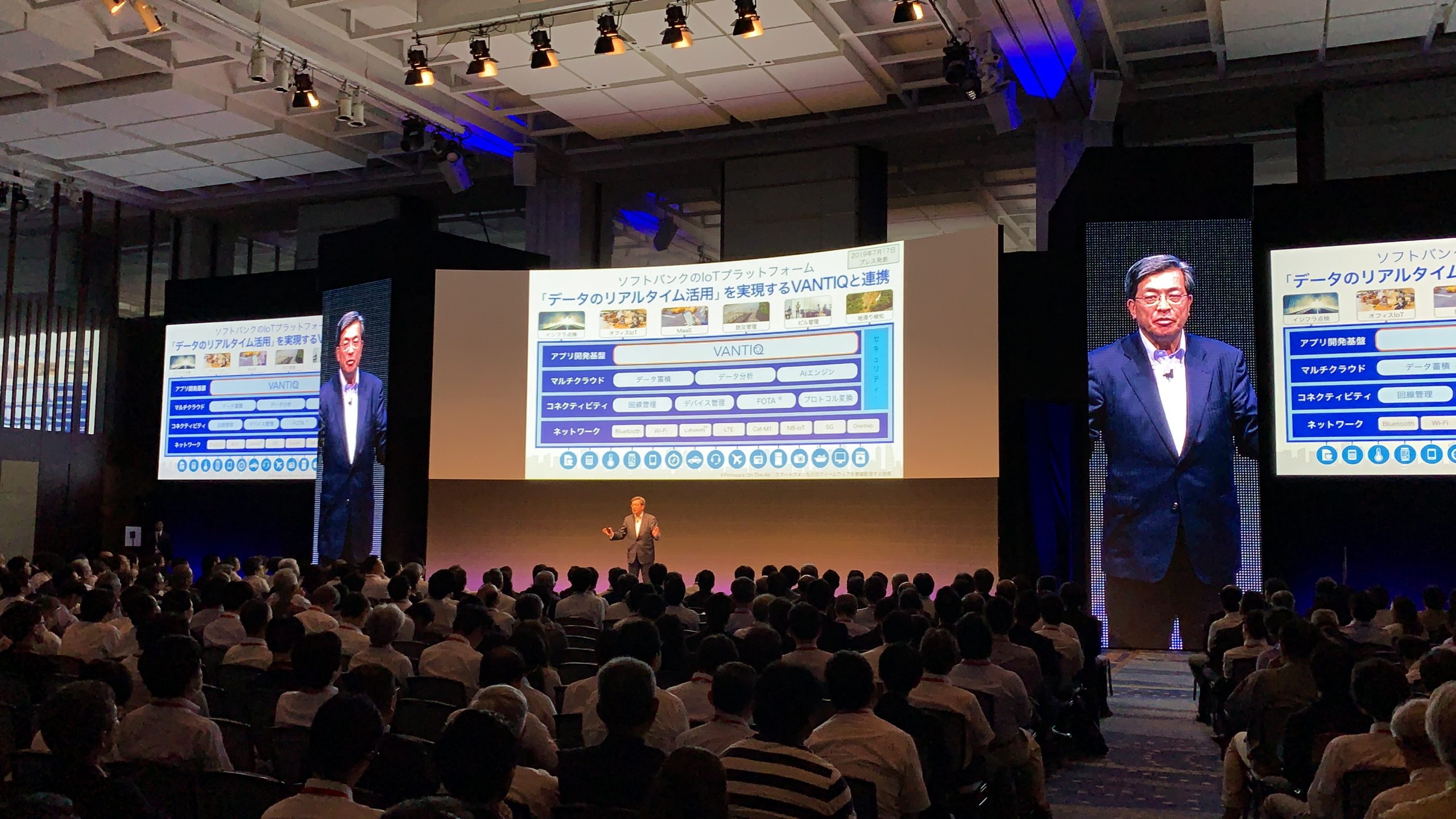 Truly an incredible event, both for SoftBank and for VANTIQ. The entire VANTIQ team – including CRO Miguel Nhuch and myself pictured below – are proud and excited to be working with SoftBank to realize the future of real-time, event-driven applications that will truly change how we work and live.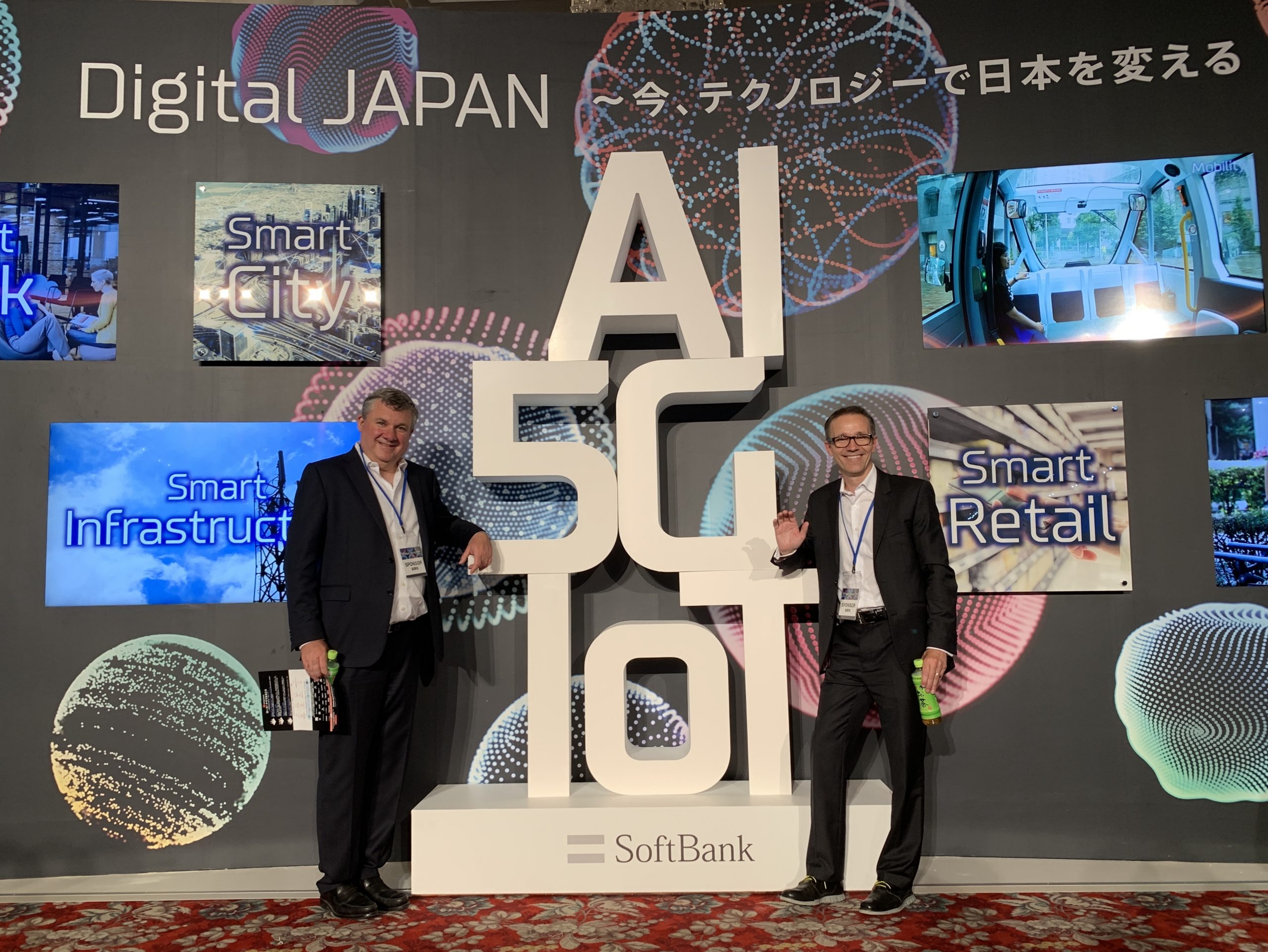 And now that you know more about this event, please enjoy a quick video of some of the key highlights:
Looking for more on real-time, event-driven applications? You're in luck! Download Gartner's brand new report on "The 5 Steps Toward Pervasive Event-Driven Architecture" right here!