A real-time application for supply chain and logistics is vital in our current, digitally transformative world.
Using event-driven data, a real-time application can sense, analyze, and act on events happening in real time to drive immediate results. Traditional supply chain and logistics applications lack the ability to process real-time data, resulting in delays, siloed information, lack of integration, loss of items, and many other issues that threaten the survivability of an enterprise.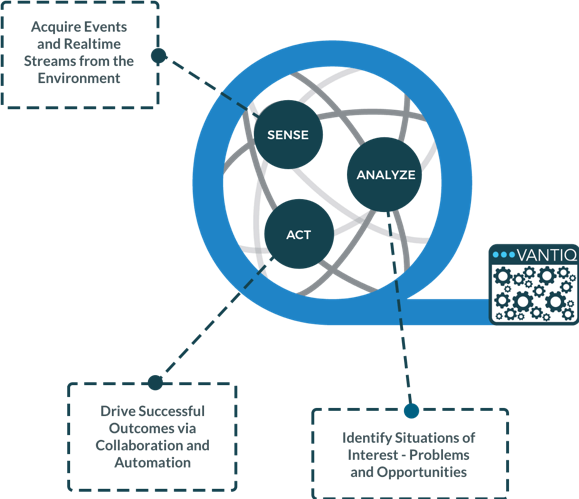 Businesses with real-time supply chain and logistics applications have been popularly proven to overtake and control their markets. Popular examples of these successful businesses include FedEx, UPS, Amazon, Uber, and Lyft.
A real-time application managing supply chain and logistics has shown to exponentially increase success of businesses and individuals by incorporating real-time data feeds, including the location of a product during delivery, location of the drivers, and the status of the project.
The application interprets this constant flow of data to sense, analyze, and act by tracking and reporting the status and location of the finished goods through the delivery process in real time. This significantly impacts how users can proactively interact with the application and their environments by notifying the shipper, driver, and receiver through all stages of the process in real time. This helps businesses of today maximize their profits by enabling true, real-time supply chain management and avoiding penalties for over/understock situations.
Furthermore, this application identifies global threats to the supply chain such as hurricanes in the Atlantic or a terrorist attack near a major carbon black supplier. It determines the impact on production and downstream fulfillment via real-time notifications and collaborates with purchasing personnel to offer remediation alternatives when problems arise. Integration into multiple systems (ERP, purchasing, logistics) provides up-to-the-minute insight into overall health of the supply chain.
Real-time processing allows the client to create a track-and-trace system to protect their brand name and prevent counterfeiting. The business' retailers can process barcode or RFID scans to flag suspicious serial numbers, alert investigators, and respond to potential counterfeiting threats as they are discovered across the globe. The application easily integrates into external import/export databases to verify when products are shipped and received at their proper destinations, otherwise alerting investigators of potential loss due to piracy or theft.
It is obvious that real-time applications are the gateway to human advancement towards true collaboration with machines and technology.
Stephane Marcon, Technical Director, and Vilavanh Messien, Managing Partner, of Infosquare spoke on The Real-Time Enterprise about how Infosquare implemented a real-time supply chain and logistics application and how that impacted their understanding of conducting business. Click here to see how it impacted their business and here or the image below for a demo of the application.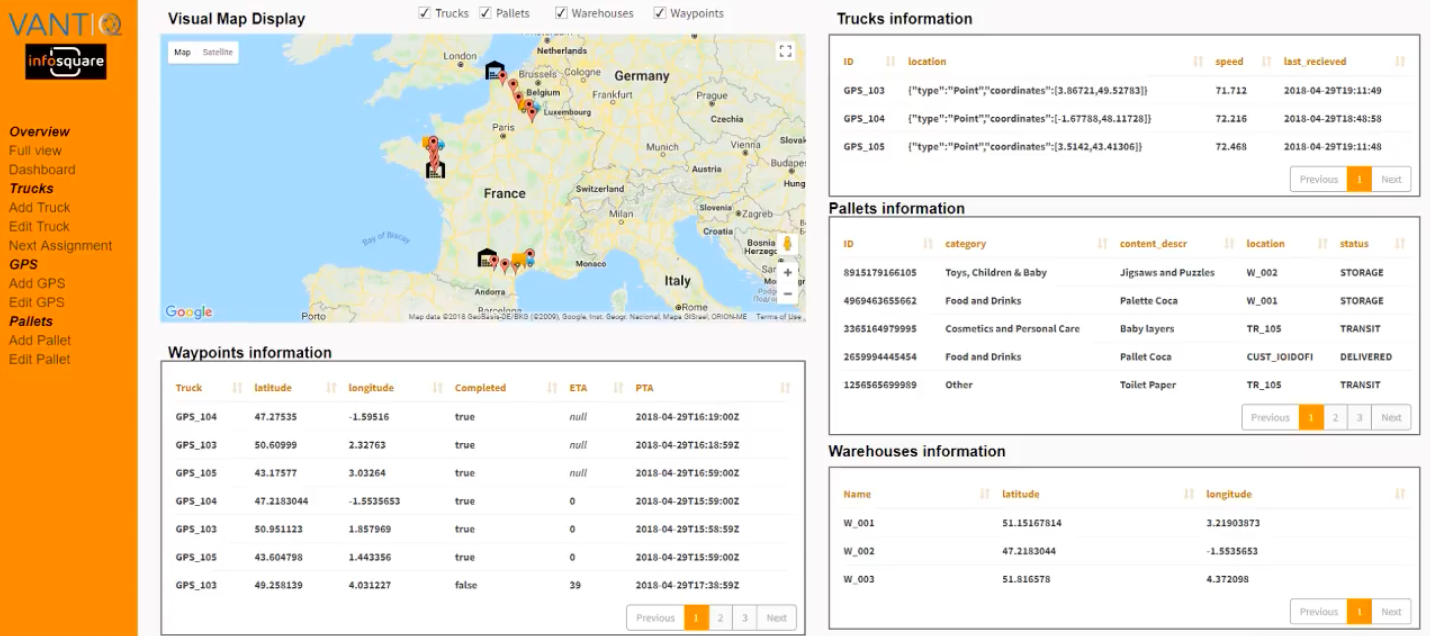 Have a thought for an interesting posting on the topics of real-time business, digital transformation, event-driven applications, human-machine collaboration, edge computing, Internet of Things (IoT), or high-productivity/low-code development? Reach out to [email protected]