Leif Elgethun, CEO and founder of Retrolux was a guest on VANTIQ TV's The Real-Time Enterprise.
Leif is a serial entrepreneur who has focused on building and scaling clean energy companies. Leif is also president and co-founder of the Idaho Clean Energy Association. Leif is also a guest writer for The Real Time Enterprise.
What follows are some takeaways from the conversation. You can watch the complete interview here.
Blaine: Tell us a little bit more about Retrolux.
Leif: Retrolux really comes from my vision to make it much easier for folks out there that are replacing lighting, fixing HVAC systems, working in the buildings that people live, work, and play in to do their jobs more effectively and leverage digital tools to be more transparent with their customers, the stakeholders, and most importantly, with their companies so they can be more cost effective and more profitable.
That's really what we focus on is helping those companies do a better job through digital tools, productivity tools, access to market, and design tools that help them understand how in the world are they actually going to install and design these new digital systems that quite frankly look very foreign to them when they're used to working on dumb systems. So, there's a lot of work to be done and that's where we really strive to make our mark.
Blaine: The interesting thing in that description is he didn't use the words "clean tech" or even "clean energy" that much. Are you not a clean tech company?
Leif: You know, we do things that the broader industry considers to be clean tech, but that's not how we describe ourselves. When I started the company, clean tasks, everybody was going after it as a new industry. It's something I'm personally very passionate about. I want to keep fossil fuels in the ground. But, the reason that we do it and the reason our customers ask us to do it is because it impacts their bottom line when they're not using as much energy as they used to.
"You can't get somebody to want to make changes in their business unless it's something they believe is right for them."
– Leif Elgethun
Blaine: It's interesting because the cultural aspect and change management aspect of digital transformation continually comes up in our discussions here. You seem to have some secret sauce there because how could you possibly take a gentleman and a company that is using indestructible flip phones and bring them to this world of real-time, cloud-based applications and iPad's. How do you even do that? How could you possibly motivate them to make that much change or what is it that's causing that to happen?
First, you really got to get in your customers head and understand the problem from their point of view. If you remember that or you've got people on your team that have been there, even better.
Second, you really need to wait for them to be ready. You cannot force people into this. They have to be at a point where there's a reason that they want to move. Sometimes, it's pressure from the market. Sometimes, it's just something they've been thinking about it for a long time and are finally ready to go because they got a little low in their business.
It could be that there's a leadership change. We see a lot of times where dad's handing the business over to his son and that leadership change creates an opportunity for them to try new things. There's got to be some intrinsic reason for that company to want to move.
Just like smoking, nobody can tell somebody to quit smoking. You can't get somebody to want to make changes in their business unless it's something they believe is right for them. We really like to be a resource for them educationally and ask questions off of so when they are ready to make that change, they feel comfortable knowing that we're there to support them.
I think taking that on as an obligation to your customer is something that you have to personally believe in because it will shine through to them. Do the same with your customer because they're going to have the same needs, the same fears that you may have at some point. So, get used being there for them and putting that extra level of effort in.
Click here to view the full episode!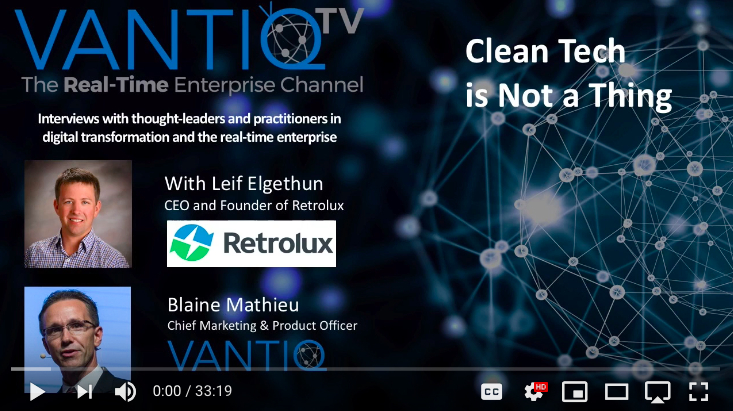 Those interested in hearing more of Leif's thoughts can follow Retrolux App on Twitter and of course check out his company's website at retrolux.com.
You can reach out anytime at [email protected]