During a recent trip to Paris to discuss real-time applications with some very impressive Global 100 companies, I got the opportunity to spend a free morning in the city. Walking down the Champs Élysées, I soon noticed posters for an exhibition at the Grand Palais. Given my interest in the general topic of human-machine collaboration, I just had to take a look.
The traveling exhibition, titled "Artistes et Robots" (Artists and Robots) looks at how artists and machines have collaborated over the decades to create new forms of art. While the 'machines' in question (dating back to the 1950s) were originally purely mechanical and very rudimentary, they eventually became more sophisticated and now include pure software systems as well as advanced mechanical devices and robots.
Separate from the exhibition, I recently came across another great example of robots collaborating with artists – in this case, resulting in paintings that sell for well over $100,000.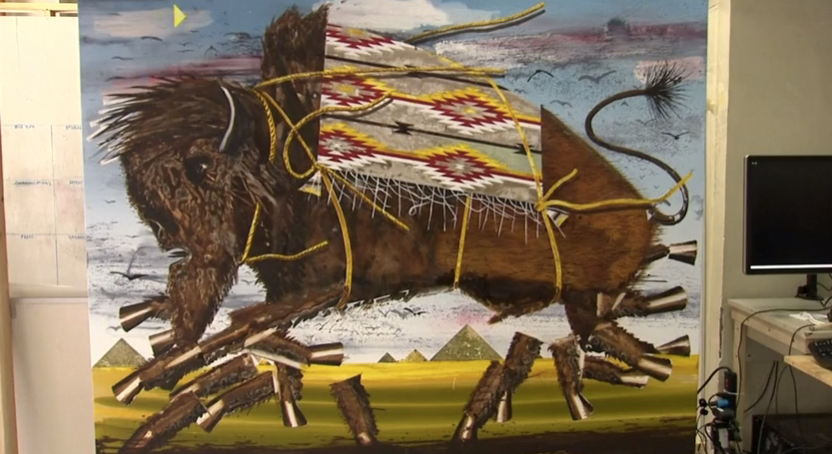 What struck me is that these systems are not just about providing better tools to artists (i.e., they are not just about better human-machine interfaces). Rather, these systems are working with people to create works of art that neither could create on their own. And they have been doing it for a long time now – and keep getting better.
If artists and machines can learn to collaborate with each other to create powerful and moving experiences, surely machines and people (personnes in French) of all types can evolve together to create truly innovative ways of making the world a better place to live – and to more effectively get valuable work done!
The show runs until July 9 in Paris and is a traveling exhibition so watch out for showings in your city.
Please add your comments below and Subscribe to the Blog to receive notifications of future blog posts.
Have a thought for an interesting posting on the topics of real-time business, digital transformation, event-driven applications, human-machine collaboration, edge computing, Internet of Things (IoT), or high-productivity/low-code development? If so, shoot me a note: [email protected]